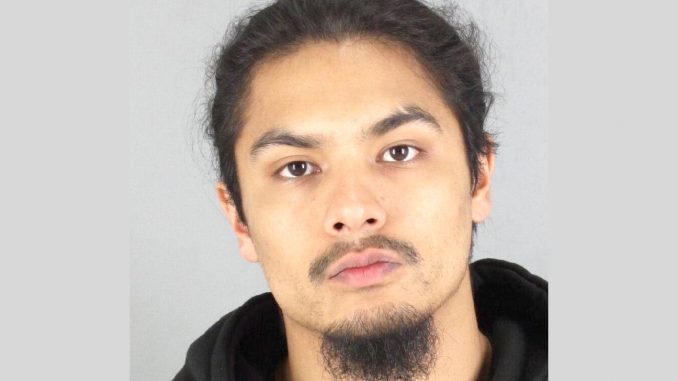 By the Daily Post staff
An East Palo Alto man was sentenced yesterday to 25 years to life in prison for beating to death his live-in girlfriend's 2-year-old girl, said San Mateo County District Attorney Steve Wagstaffe.
Adair Jeru Enriquez Zevallos, 26, was found guilty by a jury of second-degree murder and child abuse causing death on Sept. 21, after one day of jury deliberations and a seven-day trial, Wagstaffe said.
On Nov. 27, 2016, officers responded to an apartment at 320 E. O'Keefe St. in East Palo Alto after receiving a report of a toddler who was having trouble breathing.
When police responded, Leia Kiele Panduro had no pulse and was not breathing. She was rushed to Stanford Hospital, where she was pronounced dead, Wagstaffe said.
Police determined that Leia's death was suspicious because her injuries were not visible and she had no known medical problems. The coroner's office later determined that Leia had been beaten to death.
It was never publicly stated why Zevallos killed Leia, Wagstaffe said.
Zevallos will have to pay $11,745 to the county's restitution board, and an amount to be determined to Leia's family.