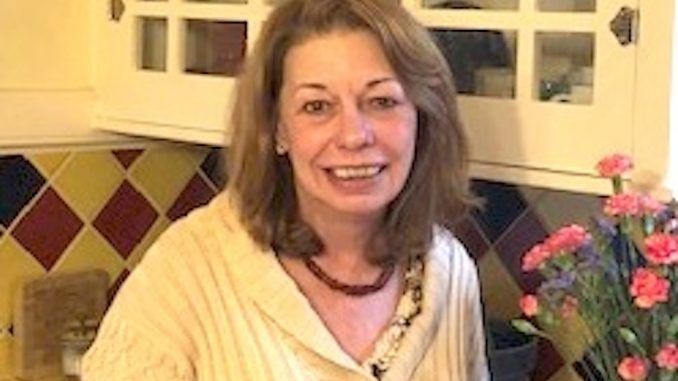 By the Daily Post staff
Update, 11:30 a.m., Friday, Dec. 13 — The San Mateo County Coroner's office today identified the woman who was stabbed to death in her Menlo Park home as Kathleen Anne Hughes Anderson, 62.
Anderson retired in November 2011 as Atherton's town arborist. She is the widow of Andy Anderson, who owned Dahl Plumbing on Alma Street in Palo Alto. Andy Anderson died in 2007. They had been married for about 30 years and had no children.
Pick up a copy of today's Daily Post to read the story of the man who discovered the murder.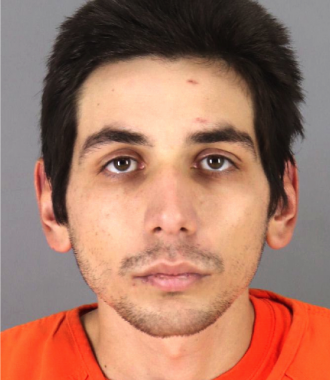 Update, 9:15 a.m., Thursday, Dec. 13 —Police say they have arrested a 36-year-old man from Cincinnati, Ohio, in connection with the stabbing death of a 62-year-old woman in her home at 925 Valparaiso Ave. in Menlo Park.
Police said the woman, whose name has not been released, was murdered "by stabbing with an instrument other than a knife."
Police arrested Francis Wolke on suspicion of first-degree murder.
Wolke was in the home when police arrived yesterday, and he was taken into custody at that time, police said.
Police said Wolke had an outstanding arrest warrant out of the Santa Clara County Sheriff's Office for prowling and possession of narcotics, stemming from a case in 2014.
While police believe Wolke's current address is in Cincinnati, records indicate he lived in San Francisco in 2014.
9:58 p.m. Wednesday, Dec. 12 — A 62-year-old woman is dead and a suspect is in custody following a possible homicide in Menlo Park, police said.
Police received a 911 call at 5:34 p.m. today (Dec. 12) and learned there was a man in the house at 925 Valparaiso Ave. who said he had "killed a woman," according to police radio transmissions. A dispatcher said the man was crying.
Police went to the home and found an unresponsive woman who was pronounced dead a short time later.
Detectives are currently at the home conducting an investigation with the help of the San Mateo County crime lab and county prosecutors.
The name of the victim or the man in custody has not been released.