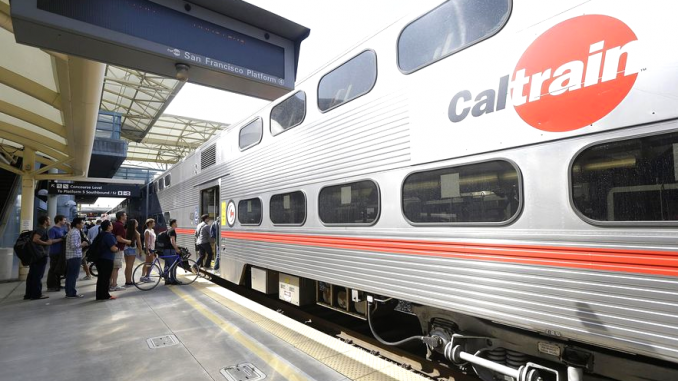 BY ALLISON LEVITSKY
Daily Post Staff Writer
Caltrain has pushed back the date by which it will install a federally mandated $239.9 million safety system meant to prevent deadly crashes until the end of 2020 — the fifth time the agency has reset the deadline since 2015.
Positive Train Control, or PTC, uses GPS to prevent crashes and derailments by automatically slowing or stopping a train if the engineer misses a signal or exceeds the speed limit. Congress made PTC a requirement for 40 Amtrak, commuter and freight railroads after a head-on crash between a Metrolink train and a Union Pacific freight train in Los Angeles County killed 25 people in 2008.
Caltrain initially said it would install the system by 2015, which was pushed back to 2016, then 2017. Years ago, Congress mandated that railroads install the system by the end of this month.
But Caltrain, along with a number of other railroads, still has not installed the system.
Two-year extension
On Oct. 3, the U.S. Government Accountability Office announced that railroads meeting certain criteria may receive an extension of up to two years.
Most passenger railroads will need the extension, according to federal officials.
Caltrain spokesman Dan Lieberman said yesterday that the agency has installed all of the necessary hardware, completed a backup control center, leased the needed spectrum, trained relevant employees, started PTC field test activities and submitted a plan to the Secretary of Transportation of a PTC system.
As of Oct. 31, Caltrain had spent $202.3 million of its $239.9 million project budget.
Litigation
Lieberman said the delay was a result of the agency's failed partnership with Parsons Transportation Group, which was designing a custom technology before Caltrain fired them in February 2017 after six years of delays.
Caltrain and Parsons have filed lawsuits against each other, which are pending in court.
Parsons claims it incurred more than $35 million in losses due to Caltrain's delays and changes. Caltrain is suing Parsons for $98 million.
In March, Caltrain entered a $49.5 million contract with Pennsylvania-based Wabtec Railway Electronics Inc., which offers the industry-standard PTC system.