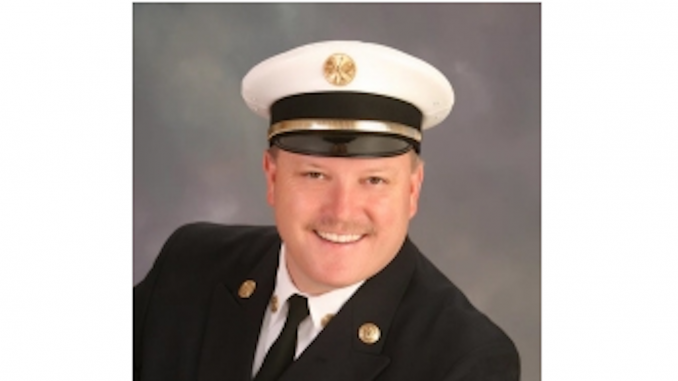 By the Daily Post staff
Palo Alto Fire Chief Eric Nickel is resigning and will take the job of fire chief in Santa Barbara, the city announced today (Nov. 20).
Nickel joined Palo Alto in 2012 from the Novato Fire Department, where he served as a deputy chief. Nickel's last day with Palo Alto Fire Department is Jan. 11.
Nickel was the 11th highest paid employee with the city last year, making $248,840 a year. Santa Barbara officials told the Post that Nickel will have a starting salary of $214,488.
Here's a link to the ad Santa Barbara posted for the chief vacancy.
Santa Barbara, population 92,000, is larger than Palo Alto, population 67,178.
Palo Alto City Manager Jim Keene, Nickel's boss, praised the fire chief's accomplishments.
"Since Eric joined Palo Alto, he has worked to transform the Fire Department into an innovative, efficient and data driven organization," Keene said in a statement. "The department has evolved to focus on the increasing paramedic needs of the community," continued Keene. "Eric also got the renegotiated Stanford Fire contract over the finish line and this year, accomplished the accreditation of the department. These are all exceptionally noteworthy achievements."
In the statement about Nickel's departure, Keene addressed the turnover in the upper ranks of City Hall.
Keene said there are several factors contributing to the departures including:
• the competitive job market and the exceptionally low unemployment rate particularly in the Bay Area;
• the retirement of baby boomers from the City and public service, and
• the shortage of senior level executives available for key positions in local government.
"All around us in the Bay Area and in California as a whole, cities and other public agencies are finding it exceptionally challenging to recruit for senior leadership positions," said Keene. "It is not a surprise that our employees, who are the top in their fields, continue to be sought after by other cities and employers."