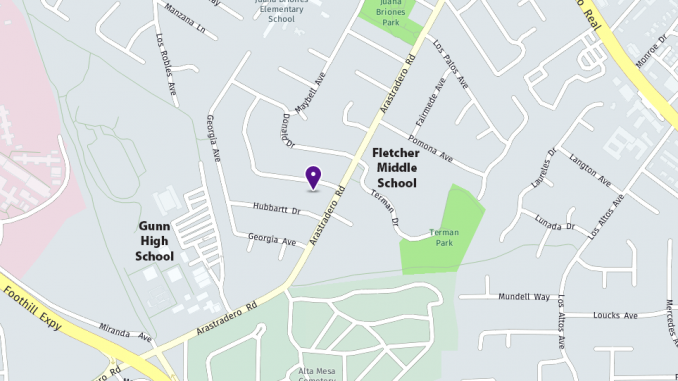 By the Daily Post staff
Palo Alto firefighters extinguished an attic fire at 4190 Willmar Drive a few minutes after midnight this morning (Nov. 9).
Nobody was home when the fire started. Firefighters reported seeing flames coming from the roof of the home.
Willmar Drive is off of Arastradero Road near Fletcher Middle School and Gunn High School.
The cause of the fire wasn't immediately available, but a fire investigator was called to the scene.