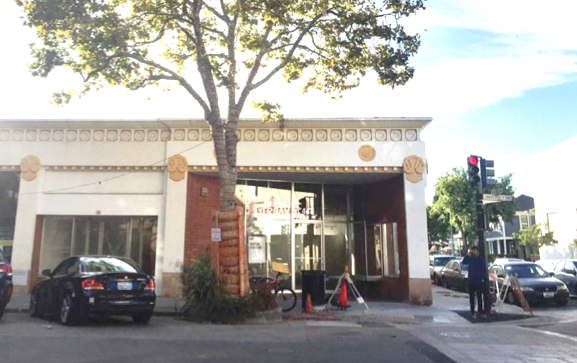 BY ALLISON LEVITSKY
Daily Post Staff Writer
The city of Palo Alto is barring developer Elizabeth Wong from tearing down the University Avenue building that once housed the Shady Lane boutique until she agrees to make some changes to the exterior of her planned building.
Interim Planning Director Jonathan Lait said the city wouldn't allow the demolition of the building at 429 University Ave. until the Architectural Review Board signs off on a decorative wall design treatment, features or elements to the outer walls, planters, a green wall and landscaping near the rooftop elevator and outer building materials, colors and detailing.
The controversial four-story mixed-use project was approved in February 2017 after almost three years of back and forth with the city.
The 28,547-square-foot development will have two levels of underground parking, stores on the street level, offices on the second floor, housing on the third floor and office and a terrace on the fourth floor.
Neighbors, including Michael Harbour, filed an appeal in March 2015 of an approval by the Architectural Review Board. When the project went to City Council in November 2015, council members refused to approve it, claiming the project still wasn't com- patible with the downtown even though the building across the street is taller.
On Oct. 20, 2016, the Architectural Review Board rejected the project, claiming it still looked too massive.
Even when council finally approved the project last year, Councilman Cory Wolbach said he didn't "love" the building and Vice Mayor Eric Filseth remarked that it would make the city's jobs-to-housing imbalance worse.
Councilwoman Lydia Kou called the building "massive" and Councilwoman Karen Holman complained that the building's boxy design wasn't broken down to match the smaller storefronts on the street.
Council also met in closed session last year to dis- cuss a potential lawsuit regarding the building.
The Architectural Review Board is set to discuss the project at City Hall at 8:30 a.m. Thursday (Sept. 6) (Agenda, Item 4).
Wong declined to comment about the project this week but said the process had been "unfair."