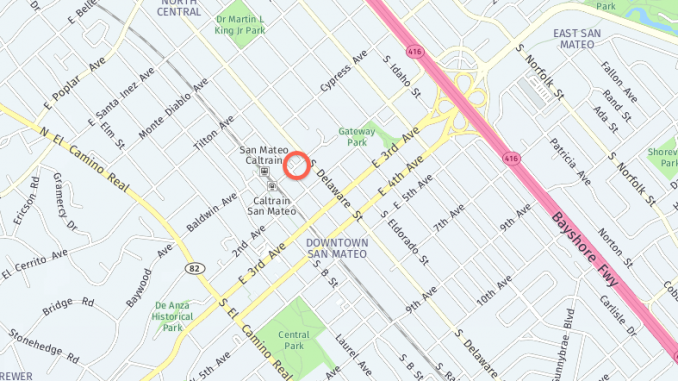 An man with a loaded gun was taken safely into custody after nearly two hours of talking with a police crisis team, San Mateo police said on Twitter this afternoon (Sept. 1).
The person was described only as a male who was in distress and carrying a loaded gun, in releases from San Mateo police.
The incident began about 12:45 p.m. today in the 500 block of First Avenue, between N. Delaware Street and S. Claremont Street on the east side of the railroad tracks. Crisis negotiation teams responded and surrounding streets were closed.
Police said at 2:19 p.m. that the subject was taken into custody safely and emergency crews were leaving the area.
— Bay City News