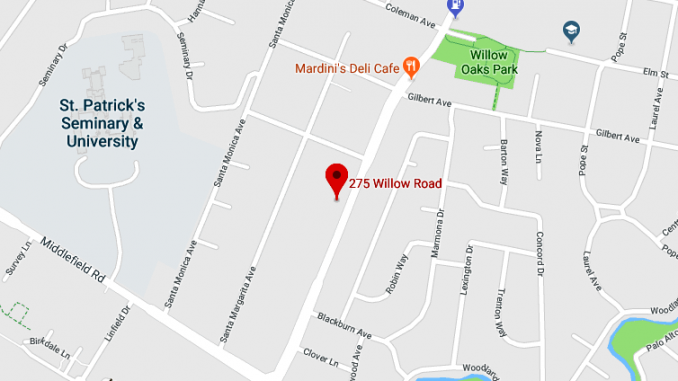 By the Daily Post staff
A 20-month-old child is in critical condition today after being hit by a car in a driveway on Willow Road last night, police said.
On Sunday at about 6:30 p.m., a 26-year-old relative of the toddler was backing his grey Ford Fusion on the driveway and struck the child. The driver didn't see the child.
The family took the child to Lucille Packard Children's Hospital. A hospital employee called police to inform them of the incident.
Officers went out to the residence to conduct an investigation Sunday night. The driver is cooperating with police. Drugs and alcohol have been ruled out as a factor.
The child is in critical condition but is expected to survive.
Please note: This story has been updated with new information from police this morning. An earlier version said the child was struck on Willow Road when in fact the injury occurred 30 feet away from the roadway on private property. Police didn't return calls to the Post before the earlier version of the story was posted.