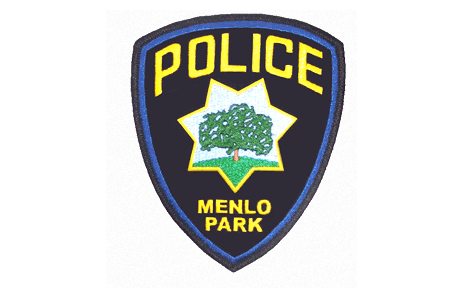 BY EMILY MIBACH
Daily Post Staff Writer
Menlo Park officials have agreed to pay $73,745.16 to settle a lawsuit that claimed an unlawful search and unwanted "sexual advances" by a police officer who was once arrested after being found naked with a hooker in a Sunnyvale hotel room.
But a video from a body-worn camera cleared that cop of any misbehavior in this case, a city attorney said.
In the lawsuit, Caroline Hoese claims that after she and her friend, Aderis Williams, left a Starbucks at 1401 Willow Road on June 20, 2017, officer Joshua Venzon pulled them over in front of Williams' mother's home on Carlton Avenue.
Williams was speeding and driving erratically, said Nick Flegel, an attorney representing the city.
Flegel said that the officer could tell that "something was going on that should not have been going on." And that the officer knew that someone had a restraining order against Williams, and wanted to find out if Hoese was that person.
Venzon apparently told Williams that he was speeding. Once Sgt. Tim Brackett showed up on scene, Venzon pulled Williams out of the car and slammed him against the car, according to the lawsuit.
Removed from car
Williams refused to get out of the car, and Venzon took him out of the car to handcuff him, Flegel said.
Venzon also grabbed Hoese's wrist, handcuffed her, dragged her across the grass and put his knee in her back, the suit claims. Hoese said that at no time did Venzon issue any commands or warnings to Hoese.
Flegel says that Hoese also refused to get out of the car, and later ran at the officer before he grabbed her and handcuffed her.
Hoese and Williams were both arrested and taken to the police station.
'Sexual advances' alleged
During Hoese's trip to the police station, Officer Jeffrey Vasquez allegedly made "sexual advances" toward Hoese, asking if she was single and commented that she didn't look like she had ever been in a police car before, the lawsuit said.
Flegel said that Vasquez's interactions with Hoese were caught on camera, and that Vasquez was being friendly.
"It's not like he propositioned her," Flegel said. "Nothing like that happened."
Vasquez himself was arrested in 2011 after he was found naked on his knees in the bathroom of a Motel 6 in Sunnyvale with a prostitute who was wearing a catsuit. Vazquez was fired but in October 2012 got his job back after using binding arbitration.
But Flegel said the officers acted appropriately.
"We don't think the officers did anything wrong, but there was a chance we could have lost (the lawsuit)," attorney Flegel told the Post.
Flegel said there was a chance the city could lose because a judge would have had to resolve whether it was OK for officers to investigate whether Hoese was the person who had a restraining order against Williams.
Williams' record
Williams was previously arrested in October 2014 following a spate of tagging that included jellyfish imagery and his nickname "Stand."
Police confirmed Williams did the graffiti because he has a jellyfish tattoo on his leg that matched the jellyfish that showed up in some of the tags. In February 2018 he was sentenced to probation and was ordered to not possess any "graffiti tools" for two years.
But had the case moved forward, the city could have well exceeded the amount paid to Hoese in attorney's fees alone.
Of the $73,745.16 settlement, $23,745.16 went to Hoese's attorney, according to the settlement documents, which City Manager Starla Jerome-Robinson signed on Jan. 2.