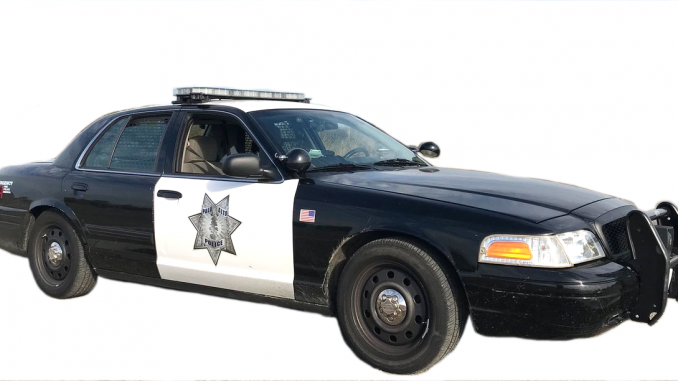 BY ALLISON LEVITSKY
Daily Post Staff Writer
Gunshots in the parking lot of the Safeway store in Palo Alto's Midtown neighborhood last night (Aug. 30 led to a 100 mph police chase onto Highway 101, according to police radio transmissions.
The shooting was reported around 9:15 p.m. at the 24-hour grocery store at the Midtown Shopping Center on the 2800 block of Middlefield Road.
Police chased a white Lexus SUV with a smashed driver's side window and blue paper plates. The SUV fled police at 90 mph north on Middlefield Road, west on Oregon Expressway, south on Alma Street before turning onto East Charleston Road and north on San Antonio Road, where the driver merged onto Highway 101.
Police chased the SUV, but soon lost it on northbound Highway 101, where it was speeding over 100 mph in heavy traffic approaching University Avenue.
At 10:15 p.m., police were checking with hospitals for anyone coming in with a gunshot wound.
At 10:21 p.m., police tweeted that the shooter had fled in a car and that no one was injured.
"We have plenty of officers in the area and the scene is safe. The suspect(s) are unknown at this point and remain at large," police posted on Twitter. "We'll have more info available for release tomorrow (Saturday), after we've had a chance to complete the preliminary investigation tonight."
Around 10:45 p.m., police talked to a man whom they found near Safeway on Colorado Avenue. The man had three guns registered to him, according to police radio traffic.