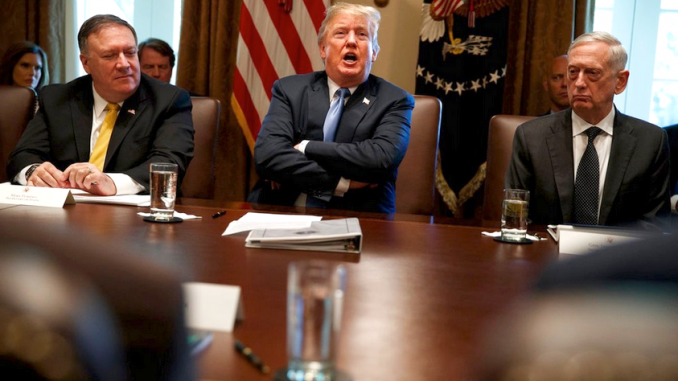 By the Daily Post staff
Two of President Trump's cabinet officers, Secretary of State Mike Pompeo and Defense Secretary James Mattis, are scheduled to be at Stanford on Monday and Tuesday to meet with two top Australian officials.
The U.S. will host Australian Foreign Minister Julie Bishop and Defense Minister Marise Payne at Stanford's Hoover Institution.
Here's the announcement from the U.S. State Department.
Protests are expected since Pompeo and Mattis are aides to Trump. Bill Larson, spokesman for the Stanford Department of Public Safety, said protesters are asked to assemble at the corner of Serra Mall and Lasuen Mall. No street closures are planned.
What will the four talk about? The Kuwait News Agency quoted a State Department official as saying the topics of the meetings include China, North Korea, free trade in Asia and the defeat of ISIS in Iraq and Syria. Australia is part of the coalition fighting alongside the U.S. in Iraq.
Public portions of the event will be streamed live on www.state.gov and at www.hoover.org.