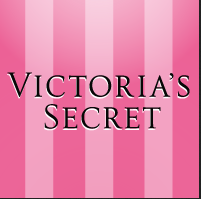 BY ALLISON LEVITSKY
Daily Post Staff Writer
A pair of robbers appeared unconcerned that Victoria's Secret employees were watching as they loaded up a bag with $5,538 worth of bras, Palo Alto police said.
Employees at the Stanford Shopping Center lingerie store said they recognized the man and woman from a prior heist.
They likely got away because of the store's lax security policy that seeks to keep employees safe by discouraging them from confronting shoplifters, according to police Agent Marianna Villaescusa.
Around 6:21 p.m. on July 7, the pair walked in with a Macy's bag that an employee said was a "booster bag," lined with aluminum foil in order to avoid setting off the alarm at the store exit.
The woman then shoved 88 bras from the So Sexy collection into the bag as the man stood between her and store employees, Villaescusa said.
Employees approached the pair, with one asking, "Can I help you?"
"The guy said, 'No, we don't need any help. Leave us alone,'" Villaescusa said. "They don't care that they're being watched placing the bras in the bag."
The employees told their manager what was going on, who came out and told the robbers that the police were on the phone. At that point, the two finished the job and left the store.
Employees didn't follow the robbers, so they didn't know whether they left in a car.
Both robbers were described as African-American between the ages of 30 and 35.
The woman was described as very thin, standing 5 feet 5 inches tall. The man was described as 6 feet tall, about 180 pounds, wearing red jogging pants, a white t-shirt and a red baseball cap.