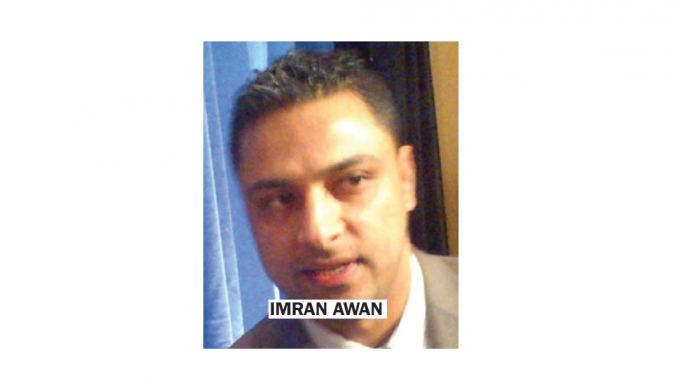 From staff and wire reports
A former Capitol Hill IT worker who worked for several Democrats including Congresswoman Jackie Speier of San Mateo has pleaded guilty to federal bank fraud in a plea deal in which prosecutors agreed to drop charges against his wife.
Imran Awan, 38, was arrested July 24, 2017, as he was boarding a plane from a Washington, D.C., airport for his native Pakistan.
He had been under investigation by Capitol Police since February 2017. Awan had access to all emails and electronic files for dozens of members of Congress, but the plea bargain approved Tuesday (July 3) said that prosecutors "uncovered no evidence" that he "violated federal law with respect to the House computer systems."
He admitted in Tuesday's plea deal to working to obtain home equity lines of credit from the Congressional Federal Credit Union in December 2016 by giving false information about a property.
He was accused of wiring $283,000 to two people in Pakistan. His wife, Hini Alvi, left the country in March 2017 with $12,000 cash, according to the FBI.
Speier and most of the other Democrats who employed Awan fired him when they learned of the investigation.
Republicans claimed that Awan could have been involved in a cyber breach operation. But prosecutors said Tuesday they investigated allegations of misconduct by Awan while on the job in Congress and determined federal charges were not warranted.
The government interviewed 40 witnesses, took custody of the House Democratic Caucus server and other devices and reviewed electronic communications between House employees, the plea deal said.
President Trump has tweeted about the case and referred to Awan as "the Pakistani mystery man." Trump also mentioned Awan in a New York Times story last year, saying, "Whatever happened to this Pakistani guy who worked with the DNC?"