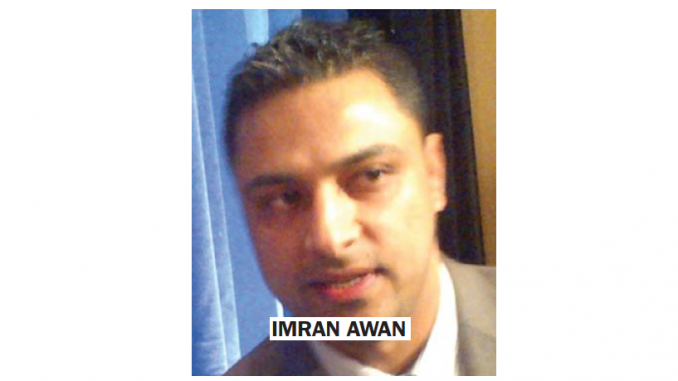 A Capitol Hill IT worker who was arrested by the FBI as he was trying to leave the country worked for more than 20 members of Congress including Jackie Speier, D-San Mateo.
Speier fired Imran Awan and his wife, Hina Alvi, shortly after her office was notified that an investigation had been opened by the Capitol Police in February, a spokeswoman for Speier said yesterday (July 27).
Awan, 37, had access to all emails and electronic files for dozens of members of Congress, according to a report in Politico.
Congressional records show Speier paid Alvi $20,000 in 2016 and Awan $1,200 during the year. Both were listed as "Technology Support Staff."
It's unknown if he hacked any of Speier's emails. She is a member of the Armed Services Committee, which discusses national security matters.
Awan has been blocked from the House computer system since early February, according to Politico.
Despite being fired from other offices and being blocked from the computer system, Awan remained as an employee of Florida Congresswoman Debbie Wasserman Schultz until Wednesday. Awan had the password for Wasserman Schultz' iPad that she used last year when she was chair of the Democratic National Committee.
Awan was arrested on Monday while trying to board a flight at Washington's Dulles International Airport to Lahore, Pakistan, where Alvi and their children already are.
Alvi left the country in March with $12,000 cash, according to the FBI.
Awan has been charged with bank fraud and has been accused of wiring $283,000 to two people in Pakistan.
Bank fraud charge
An affidavit filed with the criminal complaint states there is probable cause to believe that Awan and Alvi, engaged in a scheme to defraud Congressional Federal Credit Union based on misrepresentations made to obtain a loan. FBI Special Agent Brandon Merriman said in the affidavit that the misrepresentations revolved around written assurances that the home serving as collateral for the loan was a "principal residence."
Merriman said that the credit union normally does not provide home equity lines of credit when the home used to secure the loan is a rental. That's because they are riskier forms of collateral. The investigation, which included physical surveillance and interviews, determined that the couple did not reside at the property used to secure the loan.
Awan was arraigned Tuesday in the U.S. District Court for the District of Columbia on one count of bank fraud. He pleaded innocent and was released pursuant to a high-intensity supervision program, including the restriction that he not travel beyond a 50-mile radius of his home in Lorton, Va., according to the court.
Chris Gowen, Awan's attorney, says the federal bank fraud count stems from a "modest real estate matter" and is motivated by anti-Muslim bigotry. He said he's confident Awan "will soon be able to clear his name and get on with his life."