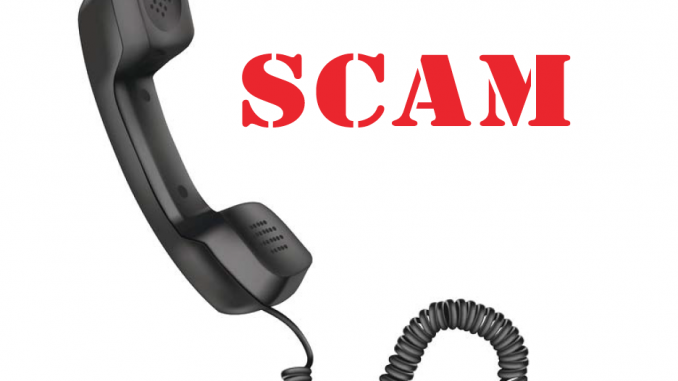 BY EMILY MIBACH
Daily Post Staff Writer
A 28-year-old Belmont woman was duped out of $62,000 in an elaborate scam in which she was told she would be arrested and sent to China, police said yesterday.
The woman told police she was contacted by somebody with a Washington, D.C., area code who said she needed to go to the Chinese embassy in that city because she was connected with a crime in China, according to Belmont police Capt. Patrick Halleran.
The woman said she could not fly to D.C. on such short notice, but would go to San Francisco instead. The caller told the woman that going to the San Francisco consulate was not good enough and then she was transferred to someone claiming to be a part of the Chinese police.
The fake police officer then told her that Chinese authorities believed she was in cahoots with another woman who was arrested with more than 300 stolen credit cards, Halleran said. The fake officer told the woman she had to pay her bail so no one would come to her home in Belmont and arrest her. So, she wired $62,000 to a bank in Hong Kong, said Halleran.
Fake police
The woman later figured out she was a victim of a scam when she saw a similar story online and decided to call the police in Hong Kong to try to get someone to confirm that she sent the money to police.
However, Hong Kong police told her no one from their department been in contact with her, according to Halleran. The woman told Belmont police about being scammed on Saturday.
Halleran said the scam occurred over the course of a couple days, with the woman getting repeated phone calls and text messages from the scammers in Cantonese.
Unfortunately, Halleran said this woman's money is as good as gone.
While police can try to trace the phone numbers, Halleran said in the past tracing these numbers can come up with no answers. Once, Belmont police were able to trace where a scammer called from and it turned out to be a vacant lot in Florida.
Signs it's a scam
Halleran said there are a few ways to tell if someone is pulling a phone scam: one is that the police agency is demanding payment right away and want it either in gift cards or cash. The other sign is that the scammers will not let you off the phone.
Halleran said agencies like the IRS will send you a letter — not call you.
And if you are stuck on the phone with someone you suspect is a scammer, try to put them on hold, or ask if you can call them back, and contact police, who may be able to help you figure out if the call is a scam or not.
But if you do fall victim to a scam, don't blame yourself Halleran says.
"It has nothing to do with intelligence or being young or old. This is what these people do for a living and they're really good at it," he said.