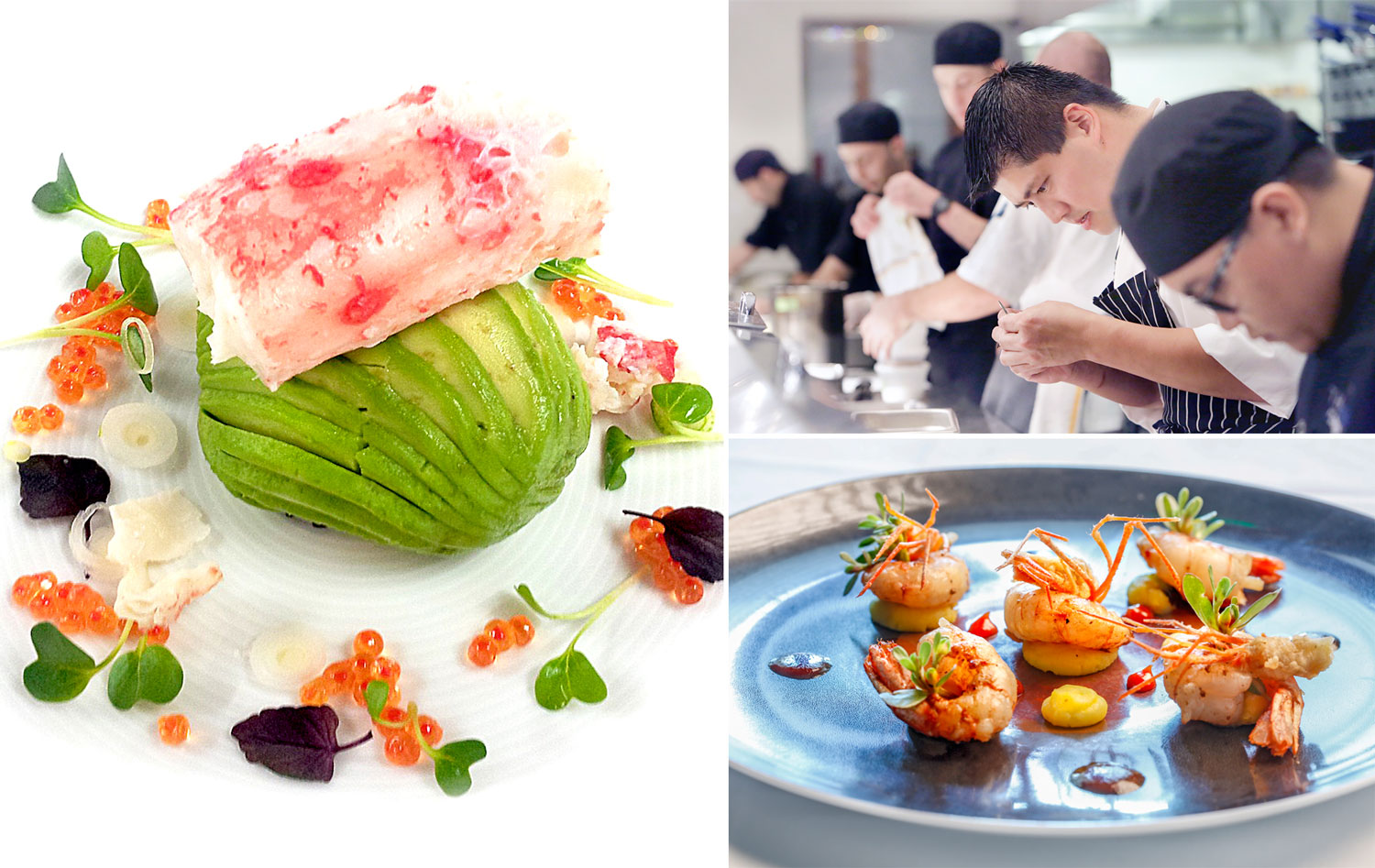 From rich heirloom tomatoes to juicy beaches and piquant blackberries, summer brings a wealth of new delights to the table, and The Sea by Alexander's Steakhouse wants to show them off.
Starting this Sunday, June 24, The Sea will be offering a special Sunday prix-fixe dinner menu that celebrates the delicious seasonal culinary delights of summer.
The Summer Sunday Farmers' Market dinner menu starts with a choice of salad, either heirloom tomato or cucumber and quinoa with a basil dressing. You'll then have the option of either a miso black cod with squash and bell peppers or a New York steak with asparagus and carrots.
You can then top it all off with a perfectly summery peaches n' cream cobbler with verbena blackberries and a scoop of vanilla ice cream; a scoop of seasonal sorbet or ice cream; or the chocolate-lover's dream – a mille feuille with devil's food cake, milk chocolate mousse, vanilla cream, hazelnut and puff pastry.
This special menu will be offered every Sunday through the summer at $75 a person, not including service charge and tax. Optional wine pairings will be available for an additional cost. While it has a stunning wine list, the restaurant is also known for its handcrafted artisan cocktails and extensive collection of whiskies and brandies.
Like its sister Alexander's Steakhouse restaurants in Cupertino and San Francisco, The Sea is a destination restaurant that offers an impeccable fine dining experience, but specifically focuses on creative, contemporary seafood creations. With more than 20 years of experience, Chef Yu Min Lin brings a creative, modern sensibility infused with Japanese influences to the dishes at The Sea. The Sea is proud to use seasonal, locally sourced vegetables and the highest quality fish and meats available. Other than their oysters, which are farmed in Japan, nearly 100% of the seafood they use is sustainable and wild.
The atmosphere is modern and elegant, with an oceanic palette of blues, grays and whites, dramatic high ceilings and white leather chairs. The restaurant opens for dinner at 5 p.m. Sundays. The rest of the week, the bar and lounge open at 5 p.m. and the restaurant begins dinner service at 5:30 p.m.
The Sea is located next to Dinah's Garden Hotel at 4269 El Camino Real in Palo Alto. To make a reservation, call The Sea by Alexander's Steakhouse at (650) 213-1111 or go to www.theseausa.com.