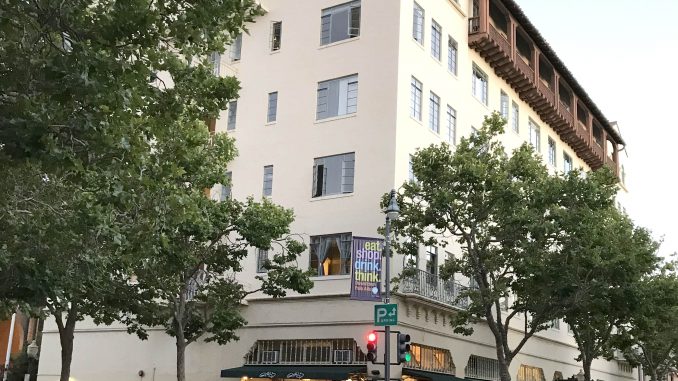 BY ALLISON LEVITSKY
Daily Post Staff Writer
The purchase of downtown Palo Alto's historic Hotel President will displace more than 75 apartment-dwellers when the building is converted back into a hotel, a mass eviction that residents compared to wiping out a neighborhood where everyone knows each other.
Kevin Goulding and Susan Powers, who have each occupied their tiny $1,900 studio units at 488 University Ave. for about two years, chatted familiarly with everyone they encountered in the lobby, hallway and elevator.
Goulding said he had heard the building described as a "dorm for adults." The mostly single tenants cook dinner on hot-plates, host parties on the roof and visit each other's rooms to see how their neighbors have decorated the small, but charming spaces.
Powers said she had found an instant community at the President when the VA system moved her from a healthcare job in Illinois to Palo Alto VA Hospital two years ago.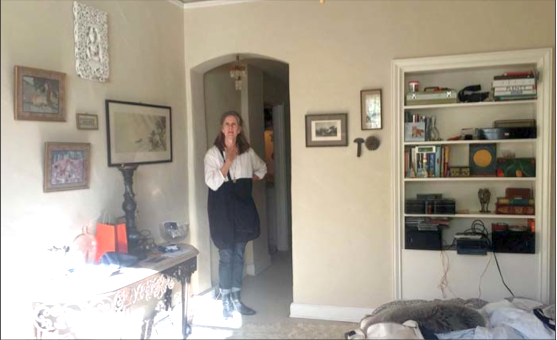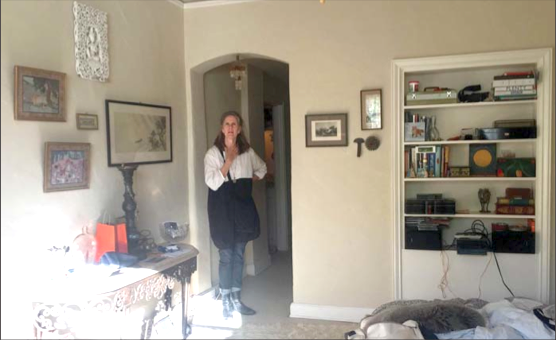 When she stayed home sick from the building's Christmas party, neighbors came to her door to ask why she wasn't celebrating with them. After they learned she was sick, three people brought her soup.
She said the neighbors host rooftop get-togethers for holidays like Independence Day and to introduce newcomers when a new tenant moves in.
Goulding, whose sunny studio faces University Avenue, said his upstairs neighbor had at times stuck his head out the window to call down to him, asking if he wanted to come up to have dinner together.
Art Deco stylings
The 89-year-old Spanish colonial revival hotel, designed by Birge Clark, has retained details like its 1920s-style Malibu tiles on the front staircase, an elevator with original Art Deco stylings and beautiful, old-fashioned doors. Lawn chairs and plants make the roof a place to read or mingle with neighbors.
Despite its age, the building isn't rickety, Powers said, noting that she and her neighbors heard each other through the walls so infrequently that they had at times gotten worried about the silence.
Powers said the apartments are relatively affordable for good reason: they don't have ovens, stoves, or much counter space to speak of. Her kitchen is tucked into a tiny coat closet. Goulding has an even smaller galley-style kitchen with a mini-fridge and toaster oven.
Many residents have lived in the building for decades, Goulding said, and some work retail and food service jobs downtown. He said he has neighbors who work at the Yogurtland downstairs, the boutique Cielo across from the building and Cafe Venetia down the street.
Fighting back
Powers said that she had neighbors who were distraught to the point of dysfunction at the news, but others are trying to organize and somehow fight back. Some are planning to address City Council on Monday.
"Even if they can get us out of here, it is going to be ugly. And we're going to make them look bad," Powers said. "The City Council's going to look bad."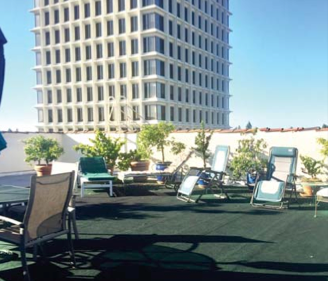 Former football player Chris Dressel, who is the managing partner of the company that owns the President, informed the tenants of the sale in a three-paragraph letter on Tuesday. A letter from Timothy Franzen, the president of the Graduate Hotels, which is buying the property, was attached.
Franzen's company, a division of AJ Capital Partners, is a Chicago-based chain of boutique hotels in college towns nationwide. The buyer is giving tenants until Nov. 12 to move out and offering $3,000 for relocation costs.
"Prior to closing (Tuesday) afternoon, we did not have contractual authorization to communicate with anyone other than city officials, and we regret if you learned of this transaction from an outside source," Franzen wrote. "We understand the impact this news has on you personally, and we appreciate that being forced to move can have the potential for numerous burdens and difficulties, so we are committed to providing each of you with the time and resources to mit- igate any hardships that may arise."
'A bribe to shut up'
Georgi Marinov, a postdoctoral researcher in genetics at Stanford, said he had just moved into his $2,000 studio nine months ago and thought the $3,000 offered from the sellers wasn't enough.
"I'd give them $3,000 to stay," Marinov said. "There aren't very many places to live."
Powers agreed.
"It's like a bribe to shut up and get out," Powers said. "It doesn't help any of us in the long term, be- cause we're going to get stuck with rents we can't afford."
Chris Boyd, who shares a "basically unlivable" $2,000 studio with his wife and 13-year-old daughter, said his daughter had cried when she found the letter from the owners.
"We don't know what to do," Boyd said. "Our entire future is up in the air."