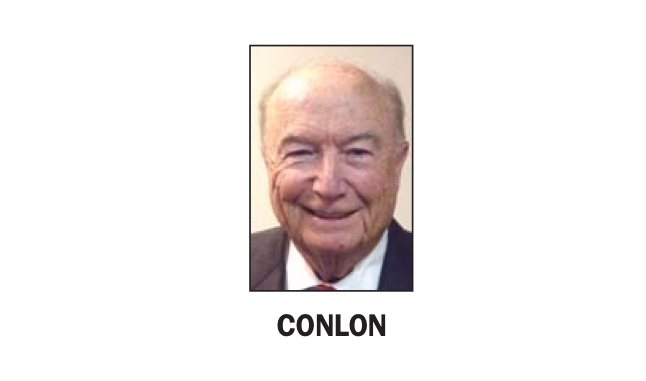 BY EMILY MIBACH
Daily Post Staff Writer
An Atherton Republican, who has run for office six times in the past 16 years, was one of the top two finishers in the race for state treasurer and his name will appear on the November ballot.
Greg Conlon, 85, will face off against Democrat Fiona Ma of San Francisco, who is leaving the State Board of Equalization.
Ma got 43.2% of the vote in Tuesday's primary election and Conlon received 22% in a field of five candidates.
They're vying to succeed State Treasurer John Chiang, who ran unsuccessfully for governor.
This is Conlon's third bid for State Treasurer. He lost to Chiang in 2014 and Phil Angelides in 2002.
Conlon also ran for state Assembly in 2010, losing to Rich Gordon, and for Atherton City Council in 2013, losing to Rick DeGolia. He also ran in 2016 for the U.S. Senate seat vacated by Barbara Boxer, ultimately won by Kamala Harris.
Conlon is a certified public accountant, and served on the Public Utilities Commission from 1993 to 1998, including as the commission's president for two of those years. From 1996 to 1998 he served on the California Transportation Commission. He had been appointed to the two commissions by Republican Gov. Pete Wilson.
An experienced campaigner
Conlon said he believes that his experience in running for a statewide office will help him in the campaign. This is Ma's first bid for statewide office although she served six years in the Assembly and was elected speaker pro tempore in 2010.
However, Conlon said he is still working on fundraising. Ma raised more than $1.6 million for the primary, according to the Chronicle.
"Once I've figured out how much I can raise, I'll form my strategy around that, and as a good Republican, I will stick to my budget," Conlon said.
While some voters may hesitate to vote for Conlon because of his age, he points out that he's just a few months older than Sen. Dianne Feinstein.
"She helps me run. Without her, people would say 'What the hell does he think he's doing?'" Conlon said. "I'm very active. I plan on being around for a long time."