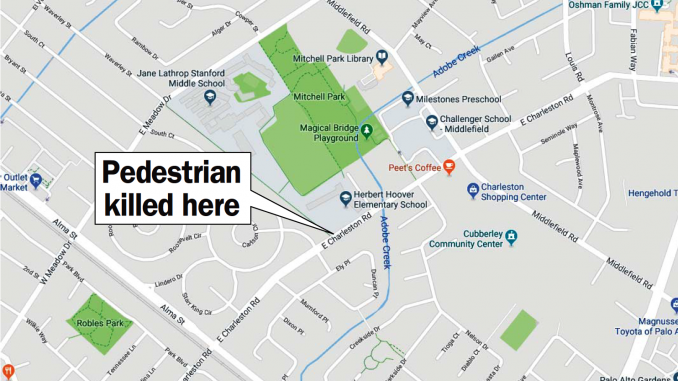 By the Daily Post staff
A Palo Alto woman who died after being hit by a pickup truck outside the Stevenson House retirement home was named Yelena Fedorova, 87, the Santa Clara County medical examiner's office said.
Fedorova was hit while crossing the street on the 400 block of East Charleston Road around 8:39 p.m. Saturday. Police and paramedics from the Palo Alto Fire Department responded but Fedorova died at the scene.
Fedorova was heading north across Charleston at the time of the crash and she was not in a crosswalk, police said.
The driver, a woman in her 20s in a red 1985 Toyota pickup truck, remained at the scene and cooperated with police after the crash. She wasn't hurt. Police said they don't believe the driver was under the influence of drugs or alcohol and she hasn't been cited or arrested pending the outcome of the investigation.