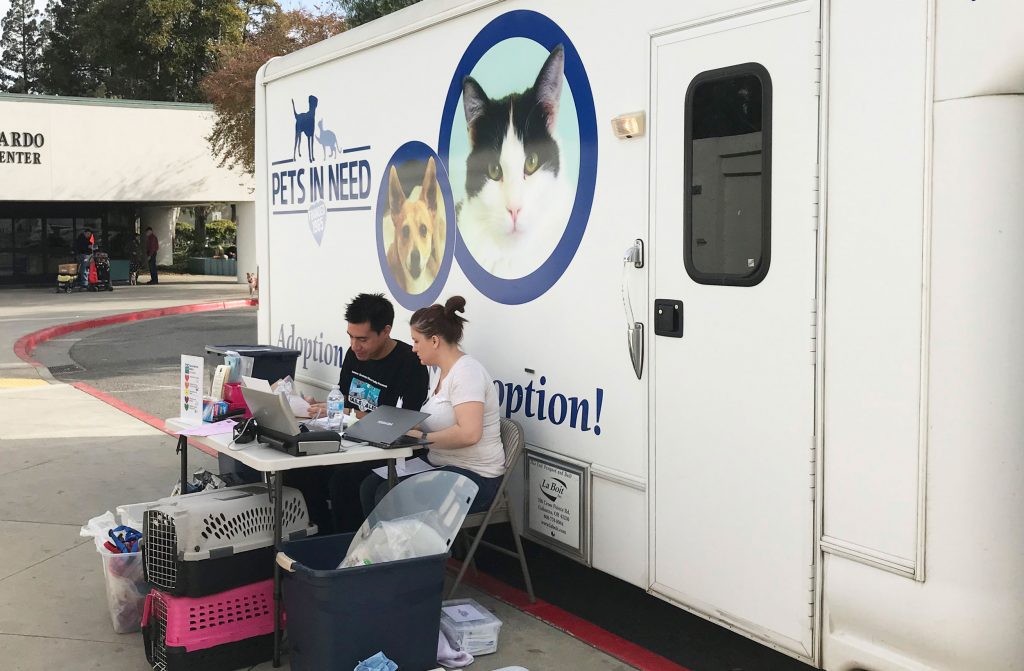 You can help curb the population of homeless animals and help your own dog or cat lead a healthier life by spaying or neutering your pet. And if you're a San Jose resident, you could qualify to get free spay/neuter surgery on your pet at Humane Society Silicon Valley's mobile clinic on May 20.
HSSV's free mobile clinic will take place at 2200 Eastridge Loop #2062, San Jose in the 24 Hour Fitness parking lot. Pet owners should check their pet in between 8 a.m. and 9 a.m. and expect to pick up their pets in the afternoon. To take advantage of this service, you must live in the following ZIP codes: 95111, 95112, 95116, 95122, or 95127. HSSV is specifically targeting these areas because they drive the greatest number of animals into community shelters. You must present identification that proves residency at the time of service (for instance a utility bill, driver's license, etc.).
If you'd like to take advantage of this free service, you can show up between 8 and 9 a.m. or pre-register for the clinic by calling (408) 262-2133 x 108, in which case check-in will be at 7 a.m. Services will be offered on a first-come, first-serve basis, so registration is encouraged. However, walk-ins will be accepted as space permits and may be taken as late as noon. The Humane Society will also hand out vouchers for qualified residents at the event so that they can receive the same free services at the Milpitas clinic if the mobile clinic can't fit them in that day.
Due to space constraints, only animals weighing 40 pounds or less can be accommodated at the mobile clinic.
If you don't qualify for this free service but are interested in low-cost spay/neuter services, Humane Society Silicon Valley's regular clinic is very affordable. Appointments can be made Mondays and Tuesdays and Thursday through Saturday by calling (408) 262-2133 x108.
In addition to helping reduce the number of animals entering community shelters, sterilization offers some medical and behavioral benefits for your pet. Spaying and neutering can help prevent certain cancers, so your pet is likely to live a longer and healthier life.
HSSV also has a Trap, Neuter, Return (TNR) program, which provides access to community (feral) cat caregivers to get their cats fixed and vaccinated for free or at low cost. This program helps prevent the influx of kittens born and brought to shelters during kitten season every year.
If you have any other questions about Humane Society Silicon Valley's spay-neuter services, go to hssv.org or email medicalcenter@hssv.org.