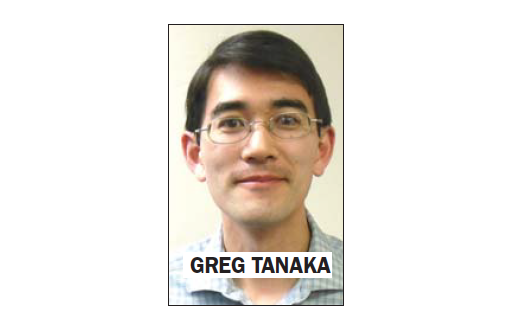 BY EMILY MIBACH
Daily Post Staff Writer
Palo Alto Councilman Greg Tanaka has come out against raising taxes in the November election, saying the city shouldn't be giving money away and then asking residents to pay more.
Tanaka said at Monday's (April 30) council meeting that when the city bestows raises to employees, doesn't get competitive bids or gives away part of its water allocation for free to East Palo Alto, it erodes public trust. He noted that Mountain View sold part of its allocation to East Palo Alto for $5 million, but Palo Alto isn't charging anything.
"If we are hurting for money, we don't give money away, or equipment or give massive raises," Tanaka said. "When we do that, we're losing the (taxpayer's) trust."
The comments came when the council got the results of a poll that showed residents wouldn't support a sales tax increase or a parcel tax to fund city infrastructure projects, like a new police station, parking garages or refurbished fire stations.
However, the poll showed that 53% supported a real estate transactions tax and 61% would vote for an increase in the hotel tax.
Second round of polling
Seeing those results, council voted 7-1 on Monday to do a second round of polling to see if there is sup- port for:
• raising the hotel tax by two percentage points from 14% to 16%, making it the highest in the state. Anaheim, home of Disneyland, is tops at 15%.
• increasing the real estate transfer tax.
• adding a one- or two-cent per ounce tax on sugary
drinks.
Tanaka said the city government needs to change
its ways if it is going to convince voters that it needs money.
"We better go (to the taxpayers) as a last resort because we tried everything else," Tanaka said.
Tanaka also questioned the need to raise the hotel tax further.
"We're beating Anaheim and they have Disneyland. We don't have Disneyland here," he said.
While Tanaka was the lone dissenter on Monday, Councilman Adrian Fine expressed some doubts over whether there should be a tax measure come November.
Fine pointed out that the projects the tax measure would fund are a part of the council's infrastructure plan. He said council has not been responsive in decreasing the costs of some of the projects included in the plan.
"The parking garages are exceptionally expensive, and staff asked us to reduce the cost of the garages and we opted not to," Fine said. "That's not the best optics."
Proposed tax targets seniors
Residents who spoke at Monday's meeting were also against the taxes. Amy Sung, who said she was speaking out for several people, noted that the real estate transfer tax targets seniors who are selling their homes in the hope of retiring with the money from the sale.
A handful of hotel operators also came to the mi- crophone expressing concern that a 2 percentage point increase of the city's hotel tax — from 14% to 16% — would hurt the business in the city.
"Even though the (tax) looks like low hanging fruit, this would potentially damage the hotels in Palo Alto, and there are new hotels being built in Mountain View, where the tax is 10%," said Julie Hanley, who works at the Garden Court Hotel on Cowper Street.
Tax hike compared to a Starbucks trip
But Councilman Greg Scharff fired back at the concerns raised by residents. Scharff said the hotel tax would add $4 to a $200 hotel room and $8 to a $400 hotel room.
"That's not the decision people are making (when choosing a hotel)," Scharff said. "That's the price of going to Starbucks with you and a friend."
Scharff also defended the real estate tax — saying that he did not believe that a $1,500 fee would have an effect on a $3 million sale.
However, there was some consternation from council members Karen Holman and Tom DuBois that City Manager Jim Keene hadn't included a business tax in the proposals tested in the poll.
DuBois made a motion to add a business tax to the motion, but that failed 6-2, with Holman and DuBois voting for the item.
In 2009, Palo Alto voters rejected a business tax, 57% to 42%.
While one tax failed to get added, Councilman Cory Wolbach's idea for a one to two cent tax on sugary beverages such as soda was added to the polling.
Despite going forward with the polling, Fine said he would not be surprised if the poll results council will get in the future will be against any new taxes.