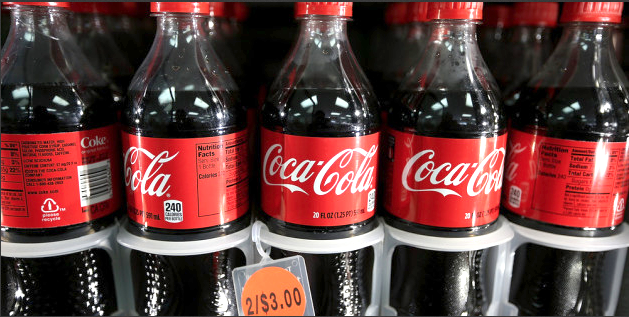 BY EMILY MIBACH
Daily Post Staff Writer
Palo Alto is considering whether to follow the lead of Berkeley, Seattle and San Francisco and slap a 12-cent per can tax on soda to discourage the consumption of sugar.
The purpose isn't so much to raise money but to improve the health of residents.
"This is related to health and obesity," said Councilwoman Karen Holman. "People may think a soda tax is not something the council should weigh into, but anytime there is a health impact on our community, there are social costs."
Holman said it is her understanding that the tax would be along the lines of what other cities have passed. Berkeley, Oakland, Albany and San Francisco all have 1-cent-per-ounce taxes.
In most cities, the tax has been applied to most sugar-sweetened drinks. It doesn't apply to diet sodas, 100% fruit or vegetable drinks, alcohol or milk.
Seattle's tax is 1.75-cents per ounce, and includes diet sodas.
Councilman Cory Wolbach is drafting the memo which once completed will be signed by Holman and Mayor Liz Kniss. Then the entire nine-member council would consider whether to put a soda tax on the ballot.
Kniss, who used to be a nurse, said she would sign on to the memo because of the health benefits.
Such a tax would have to go to the voters.
A city-funded poll found little support for most new taxes.
Just 27% of poll respondents supported raising the city's 9% sales tax, 40% of residents supported a parcel tax and 53% would favor a real estate transaction tax. The most popular levy with voters would be the hotel tax, which is generally paid by people visiting town. Raising the 14% hotel tax was supported by 61% of those polled.
The poll didn't ask Palo Altans how they felt about a soda tax.
It's also unknown how much a soda tax would generate for the city. Berkeley's tax raised $2 million in its first year, according to the San Francisco Chronicle.