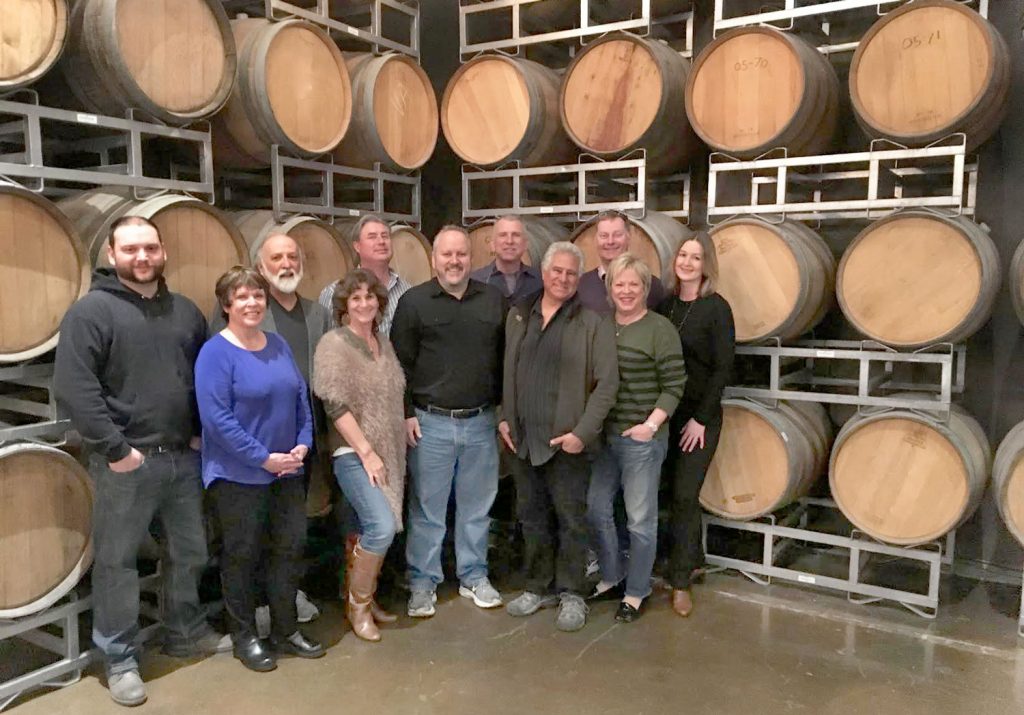 You don't have to drive all the way to Napa to taste great wines. Four wineries in San Carlos together took home an impressive 18 medals in this year's SF Chronicle Wine Competition, and this weekend you can try them all at once when they host a Wine Walk tasting event.
From 11 a.m. to 5 p.m. on Saturday, April 28 and Sunday, April 29, walk the Mid-Peninsula Wine Trail between the four: Russian Ridge, Flying Suitcase and Old County Cellars, at 915, 919 and 1001 Washington St. in San Carlos, and Domenico, just around the corner at 1697 Industrial Road.
The wineries are looking forward to introducing more people to the high-quality creations of the emerging San Carlos wine scene, said Scott Townsend, owner of Russian Ridge.
"This is a great opportunity to get to know your local wineries," he said.
Domenico Winery was the first to pave the way, becoming the first winery to open in San Carlos in 2004. Winemaker Dominick Chirichillo was first introduced to the craft as a young boy in New York by his grandfather, who bought California grapes to handcraft wine in his basement wine press. Inspired by his family traditions and Italian heritage, Chirichillo specializes in Italian varietals, including Primitivo, Montepulciano, Barbera, Sangiovese, Nebbiolo, Dolcetto and Nero d'Avola. He and his wife Gloria own a vineyard in Amador Valley. They also source Chardonnay and Pinot Noir grapes from the Santa Cruz Mountains and other grapes from Napa, Sonoma, Lodi and Contra Costa County.
He calls the San Carlos industrial arts zone the four wineries all call home "an up-and-coming little wine mecca."
Townsend started Russian Ridge in 2011 and recently passed the winemaking reins to his son, Spencer. The business is small but growing; Townsend said he sold 1400 cases of wine last year and Buck's Restaurant in Woodside carries his Chardonnay. He gets his grapes from the Santa Cruz Mountains and all over the state.
"Our goal is to eke out all the nuances trapped in the fruit and put it into the glass," he said.
Each of the four tasting rooms will be pouring its award-winning wines, plus other intriguing vintages. Fees for tasting flights run from $10-$15, depending on the winery, you don't need a ticket or a wristband or anything else to participate in the stroll. So if you love wine, come stroll through the emerging urban winery scene in San Carlos and check it out.