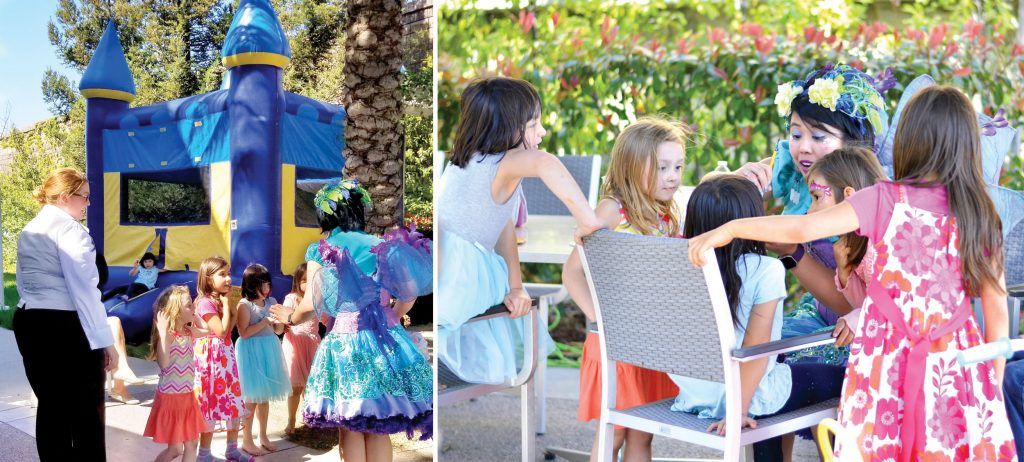 The new Church of Scientology of Silicon Valley in Mountain View is looking forward to get to know their community better at a free barbecue party they will host this Sunday, April 29.
Free and open to all, the family-friendly event will go from noon to 3 p.m. and will offer a barbecue lunch, beverages, and a host of fun activities for kids, including face painting, arts and crafts and a bouncy castle.
Just opened a few months ago at 1080 Linda Vista Ave. in Mountain View, the new church welcomes the opportunity to reach out and meet neighbors and other community members in a fun, relaxed setting.
"It's a way for us to let people know we're there," said church community outreach director Pete Hoffman. "This is a way for our community to get to know us and for us to get to know our community, too. There's so many different people and cultures in this area."
You don't have to be at all interested in Scientology to come and enjoy the event and its activities, but the church welcomes anyone who may be interested to talk to church members, ask any questions you might have or to come in and take a self-guided tour of their public information center, which offers a film and interactive multimedia presentations to explain the basic principles of Scientology and the wide-ranging offerings of the church.
Some of those offerings include personality tests to assess your strengths and weaknesses and a series of inexpensive classes on life management skills, from handling stress to improving family relationships to becoming more successful in business. The chapel is also available to be rented for weddings or other events.
Scientology seeks to create a just world without violence by helping individuals improve themselves and their lives, says Hoffman. He said the church is a place of spiritual counseling and life learning.
"There's a lot of hope, and there are a lot of tools. We have answers to the questions people have about life and living," said Hoffman.
If you can't make the event, another way to find out more is to check out the recently launched Scientology TV network, which runs 24/7 with informational content from around the world. The channel can be found at www.Scientology.TV and on Direct TV Channel 320.
For more information about the barbecue event or about the church, call (650) 969-5262.