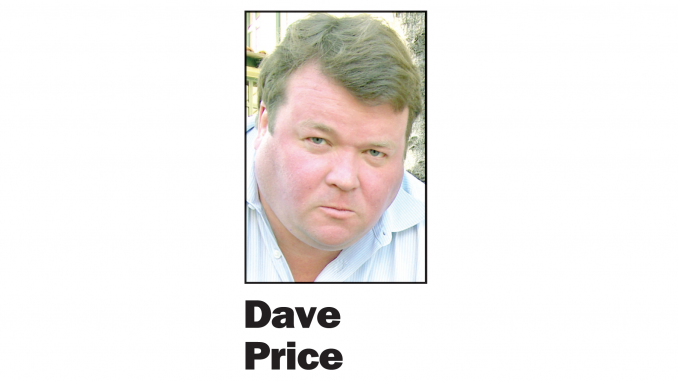 OPINION
BY DAVE PRICE
Daily Post Editor
It's hard to know what the Palo Alto City Council's priorities are these days. Is it a tax increase to fund infrastructure improvements such as a $92 million police station? Is it paying down the unfunded pension liability that exceeds $400 million? Is it deciding what to do about the rail crossings?
In the short term, it appears council's priority is to improve the council chambers by as much as $2 million. This is a poor decision given that the council intends to ask voters in a few months for a tax increase.
And it doesn't matter that the money comes out of some special "technology fund," which is a surcharge on city services. The money is still coming out of residents' pockets.
The council chambers aren't in bad shape now. The chambers should
remain a simple hearing room where council members at a table discuss policy and the public is seated in the audience.
Think about courtrooms
Courtrooms have had the same basic layout for a century. There is an elevated desk for the judge, a chair for the witness, tables for attorneys, seats for jurors on one side and seats for the audience in back. When an attorney wants to display something on video, screens are rolled into the room for the presentation. No big deal.
But our council and top city employees have become hung up on the idea that the council chambers needs a massive video screen and high-tech terminals for each council member. That helps to explain why the cost has reached $2 million.
Fortunately, when council decided to move forward on the chamber remodeling with a 7-1 vote March 26, it kicked the plan back to a committee that will refine it and hopefully bring down the cost.
I think they should make things as simple as possible. They don't need the kind of high-tech conference room you'd find at Apple or Google.
Networks using laptops and a simple video projector are not expensive and easy to configure.
The streaming video of council meetings needs to be improved, but investing in old fashioned TV station technology isn't the way to go when there are less expensive alternatives.
You can stream video with small, off-the-shelf cameras and distribute it with just an internet connection.
The quality of the signal people get at home on Channel 26 may be more of an issue involving the MidPen Media Center than it is with anything in the council chambers itself.
The $4.5 million renovation of the first floor of City Hall in 2014 was an example in unnecessary extravagance. Why was the video wall in the foyer needed?
I think people want their tax dollars put into better services and improvements that matter in their day- to-day lives, like street and sidewalk repairs or police traffic patrols. Turning City Hall into a Taj Mahal doesn't make residents' lives any better. If this $2 million project isn't pared down to something simple and inexpensive, it will haunt council in this fall's election.
Editor Dave Price's column appears on Mondays. His email address is price@padailypost.com.