BY EMILY MIBACH
Daily Post Staff Writer
Tensions at times ran high during last night's (April 4) Redwood City School District board meeting when parents spoke out against the proposed closing of Fair Oaks Elementary due to declining enrollment.
"We will not allow for our children to be sacrificed over some budget issue. This is a humanitarian issue," said Tony Quintero, a long-time member of the North Fair Oaks community.
Quintero, who said he was speaking on behalf of 30 or more parents, accused Superintendent John Baker of breaking the law in proposing to close the school.
When Baker attempted to say he didn't break the law and was relying on legal advice given to him from the district's lawyers, Quintero interrupted and told the group of families at the meeting, "We don't have to take this, we can just leave." Then he attempted to end the meeting.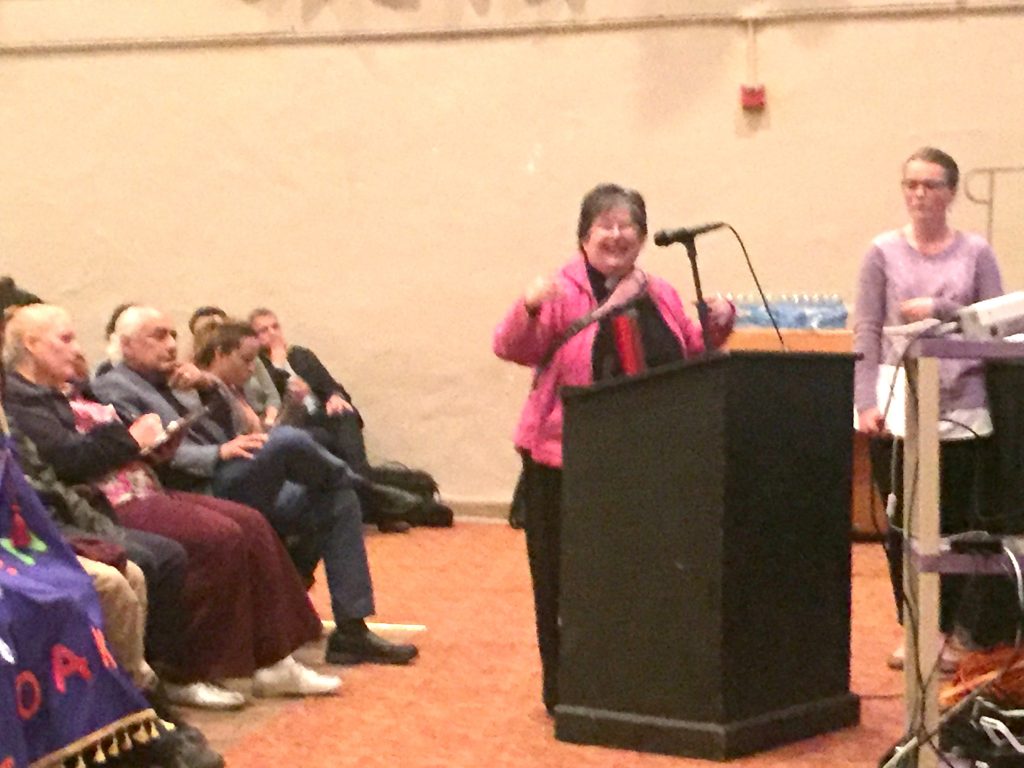 intervened, and cut a deal with School Board President Maria Diaz Slocum and Quintero to adjourn the meeting for 10 minutes to calm down the crowd.
When the board meeting reconvened, Quintero apologized to the board, and well into the night, parents from the Fair Oaks school aired their concerns with the proposed closure of the school.
"You can't blame the employees or the children for this, the blame falls on the system. It never focused on the children," said parent Olivia Martinez. "We may be poor but we are not ignorant."
By 9:30 last night (April 4) nearly 15 parents had spoken before the board, with all of the comments being translated into both English and Spanish. The North Fair Oaks neighborhood is a largely Latino and working class neighborhood. Fair Oaks Elementary is located at the heart of the neighborhood, at 2950 Fair Oaks Avenue. As a result, many children walk to the school, and parents in a pinch can send family or friends who live nearby to pick up their child if there is an incident at school, as one parent who spoke last night pointed out.
"Fair Oaks is our home and family," said Lily Silva, who spoke last night. Her daughter, Liliana who is in second grade, also spoke, and said she can speak English because of her teachers at Fair Oaks.
The school is slated to close in June following a recommendation from Baker, who cited declining enrollment. Many families in the district have put their children in charter schools, which they feel offer a better education.
According to Baker, the school is the smallest in the district, with 221 students. Next year there are 186 students enrolled in the school, but 40 of those students are requesting to be transferred to another school, Baker said last night.
State funding is based on enrollment. Baker said that the school costs about $2.5 million to run. But the school only receives about half of what it costs to operate it.
No decision on whether to close the school was made last night. The school board is slated to take a formal vote on whether to close the school on April 25.