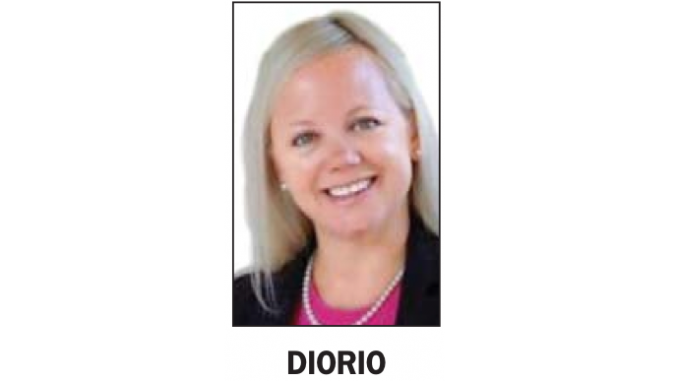 By the Daily Post staff
Embattled Palo Alto High School Principal Kim Diorio announced today (March 9) that she will resign after 11 years at the school, the last four as principal.
Earlier this year, she was disciplined for her role responding to a student who was sexually assaulted in a school bathroom in 2016 and later bullied over the attack.
Diorio received a disciplinary letter from the school district's HR chief, Anne Brown, on Jan. 11 and penned a response that blamed the district office for how the assault and its aftermath were handled. The letter and Diorio's response were initially kept secret.
However, the Post filed a California Public Records Act request for the disciplinary letter and the district responded on Tuesday (March 6) by saying it was willing to release the document, but that Diorio would be given until March 12 to get a court order stopping its release.
Instead, Diorio released the letter and her rebuttal to the Paly campus newspaper, the Campanile, on Wednesday afternoon.
Diorio had been on medical leave since Feb. 23. She said in an email to students, parents and faculty that she plans to leave at the end of the school year, and will return in the spring to wrap up the school year.
In the email, she said she is resigning to take the next step in her career.
"So what's next for me? That's a good question. (Happy face emoji) I'm currently weighing a number of options and plan to make a decision in the coming months," she wrote.
In the email, she doesn't mention the controversy over the mishandling of the complaint by the sex assault victim. She also doesn't mention the decision that she and possibly other administrators made to allow the girl's assailant to continue at school after he had been convicted of a previous sex assault in 2015. The decision to allow the boy to continue to attend the school was contrary to school board policy and the Paly handbook. The district has provided no explanation for why the convicted sex offender was allowed to return to campus.