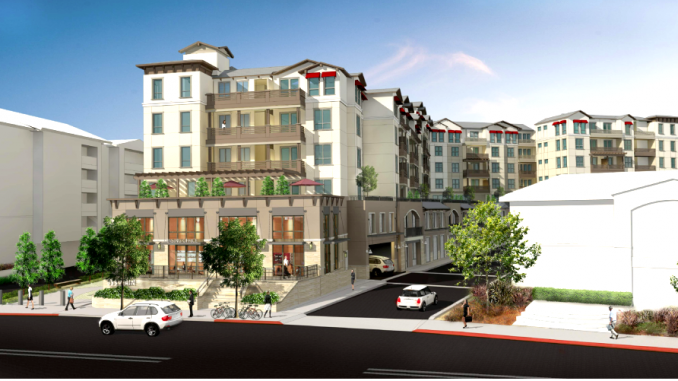 By the Daily Post staff
The Redwood City Planning Commission yesterday (March 6) approved a seven-story apartment building on Main Street even though it surpasses the height limit and some commissioners wanted more low-income housing.
The project, slated for 353 Main St., will have 125 apartments, with 19 set aside for renters with low and medium incomes.
Commissioners Ernie Schmidt and Muhammad Safdari both asked representatives from Santa Clara-based developer ROEM Corp. if they would increase the amount of low-income apartments from 19 to 25. But ROEM's representatives said because they had to redesign the proposal after FEMA flood zones changed, they are constrained in what they can do.
The building will be taller because flood-plane construction rules prevent them from building underground parking. As a result, parking will be on the first and second levels.
The commission approved the project 5-0, with commissioners Shawn White and Giselle Hale absent.
The development will be 78 feet tall at its highest point, which is 18 feet above the height limit in the area. But the project was granted a waiver because it included low-income housing.