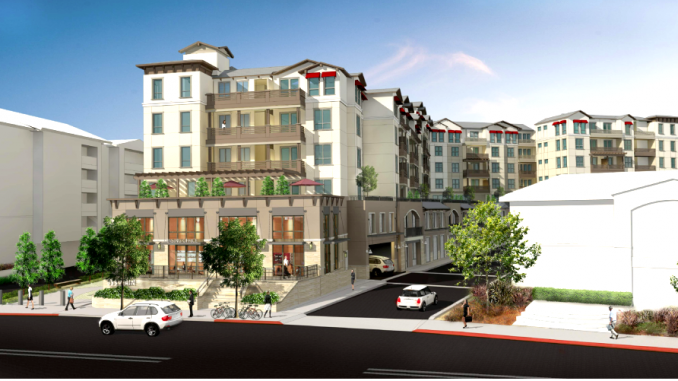 BY EMILY MIBACH
Daily Post Staff Writer
The Redwood City Planning Commission tomorrow (March 6) may approve a seven story apartment building proposed for Main Street, not far from the In-N-Out on Veterans Boulevard.
The commission will have to decide whether applicant Jacob Nikkel and Santa Clara-based ROEM Corp. can exceed the height limit for the area for the project slated for 353 Main St.
The project is proposed to be 78 feet tall at its highest point. The height limit in the area is 60 feet, or five stories, according to a report from Senior Planner Lindy Chan.
The building would be two stories shorter if the developer could put the two levels of parking underground. But that would pose a flood risk. So Nikkel is asking for approval for 182 feet.
The building will likely get what's called a "density bonus" — permission to build more on the lot than normally allowed — because 19 of the 125 apartments will be set aside for renters with low and medium incomes.