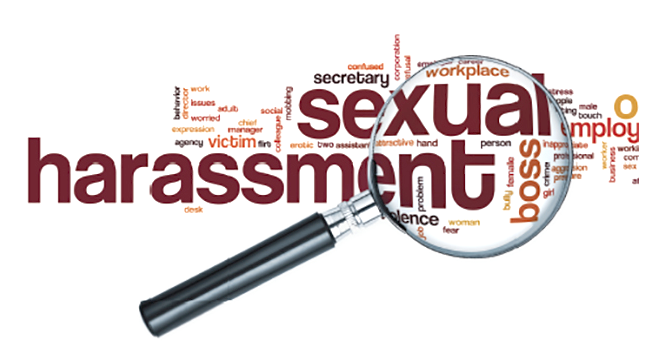 BY ALLISON LEVITSKY
Daily Post Staff Writer
Seven Stanford employees, including a male professor, were removed from the university in the 2016-17 school year for sexual harassment, according to the university's first annual sexual harassment report.
The report, released by the university's department of Institutional Equity and Access, analyzes 190 reports of harassment, rape, sexual assault, stalking, relationship violence, retaliation and other misconduct.
The unprecedented report comes in the wake of the #MeToo movement that ousted hordes of powerful men in media and politics.
It also comes in the middle of the campaign to recall Santa Clara County Superior Court Judge Aaron Persky over the six-month county jail sentence he gave to former Stanford student Brock Turner for sexually assaulting an unconscious woman on campus in 2015.
While the report doesn't include all complaints of sexual misconduct on campus — some may have been handled by managers in lower departments — it provides some insight into how many complaints resulted in investigation and disciplinary action.
Of 58 reports of sexual harassment in a workplace or academic setting, as opposed to a student setting, 30 were formally investigated and in 20, a policy violation was found.
Of those 20, five male employees, one female employee and one male professor were dismissed from the university.
Two male postdoctoral researchers, nine male employees and one female employee were given formal warnings. One male alumnus was barred from engaging with students.
One female graduate student was banned from campus for two quarters and ordered to go to counseling. Five male employees were given formal warnings.
Students accused
Of 33 complaints of sexual harassment in the student setting, two were formally investigated.
One male undergraduate was issued a stay-away order and one male graduate student was banned from campus for three years following graduation.
Of 29 reports of rape, the university launched 11 formal investigations.
Two male undergraduates were suspended from campus for three academic quarters and issued stay-away orders. One of them was also required to go to alcohol and social boundary counseling.
Researcher banned
A male visiting researcher was permanently banned from campus. One male graduate student was ordered to stay away from the complainant and banned from campus for five years upon graduation.
One male undergraduate was ordered to stay away from the complainant.
One male professor, two male graduate students and three male undergraduates were found without responsibility.
The full report can be found at equity.stanford.edu/reports.