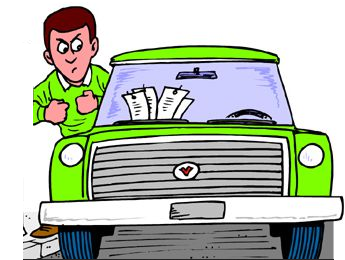 By the Daily Post staff
Palo Alto City Council has approved a plan to pull police off of parking enforcement at five Stanford off-campus lots associated with Stanford Hospital.
The move will free up police to write more parking tickets in the California Avenue District.
Stanford is changing how its permits are checked and it would require Palo Alto to get new equipment, such as automatic license plate readers, to enforce parking at Stanford's five lots.
Because of the change, Palo Alto and Stanford officials agreed that the university would patrol its own lots, according to a report from City Manager Jim Keene's office.
Enforcement will be handled by Stanford's Office of Parking and Transportation Services.
The five parking areas police would no longer patrol are:
• 217 Quarry Road, known as the Hoover Pavilion Garage;
• Sweet Olive Way, known as Hoover Pavilion Surface Lot 1;
• 215 Quarry Road, the Arboretum Children's Center Surface Lot 1A;
• 800 Welch road, the Cancer Clinical Trials Office;
• 780 Welch Road, the Asian Liver Center Surface Lot.
The change approved by council on Feb. 5 involves only who will enforce parking regulations.
According to the report from Keene's office, police and Stanford still have to figure out when cops will stop patrolling the lots, and will do so if council approves the item at tonight's meeting. More attention to Cal Ave.
Police spent about 20 hours a week patrolling the lots, and the city pays the full cost for the patrolling. It did collect some revenue from the parking citations, but the cost of patrolling the lots was higher than the revenue the city got from the tickets, according to the report.
With police no longer required to spend about 20 hours a week patrolling the Stanford lots, officers can patrol the California Avenue area lots more and attend to the increased abandoned vehicle complaints the department has received lately, Keene's report said.