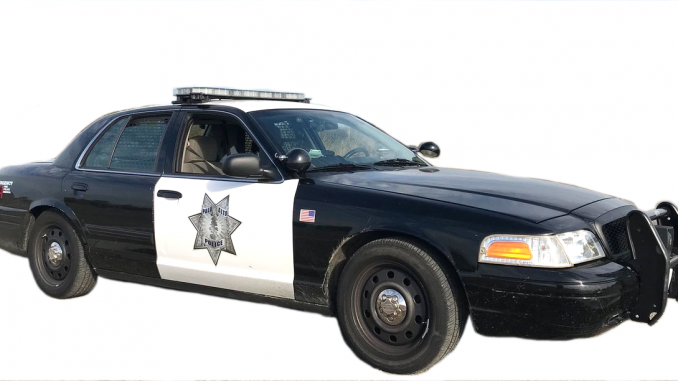 By the Daily Post staff
10 p.m. update — A car hit a pedestrian on a scooter and a bicyclist today (Feb. 13) on Embarcadero Road in Palo Alto, sending both to the hospital.
The 5 p.m. collision at Bryant Avenue closed the busy thoroughfare during the afternoon commuter rush.
Fire Battalion Chief Bobby Davis said that when he arrived, he saw the scooter under the sedan involved in the accident.
The victims, both men, were put on stretchers and lifted into ambulances that rushed to Stanford Hospital with lights and sirens. Their injuries are not considered life-threatening.
5:43 p.m. update — Police say two people injured in a car accident at Embarcadero Road and Bryant Street have been taken to Stanford Hospital. No word yet on their condition or injuries.
5:21 p.m. original report — Witnesses say two people appear to have been injured this afternoon in a car accident on Embarcadero Road near Bryant Street in Palo Alto.
Embarcadero has been closed in both directions. Police are asking people to take alternate routes. The accident happened at around 5 p.m., the height of the afternoon commute. The accident is not far from Castilleja School.
We'll have more updates when additional information is available.