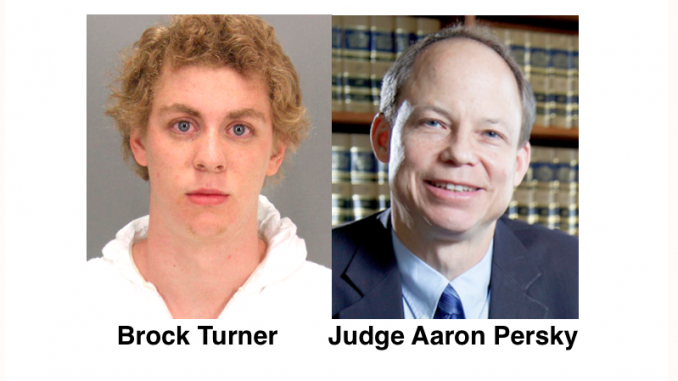 The Santa Clara County Board of Supervisors today (Feb. 6) voted to put the recall of Judge Aaron Persky on the June 5 ballot following a public hearing during which both sides made their arguments, echoing themes that will likely be repeated in the next four months before the recall election.
Stanford Law Professor Michele Dauber, chair of the recall campaign, said that the seats of the supervisors' chambers in San Jose were filled because of the comments of Emily Doe, the victim of former Stanford swimmer Brock Turner.
Persky came into the public spotlight after he sentenced Turner in 2016 to six months in Santa Clara County Jail. Turner's sentence was cut in half for good behavior, meaning he spent three months behind bars when he initially faced a maximum sentence of 10 years in state prison.
"When Emily Doe heard that Turner had been given a six-month sentence, she was 'struck silent,'" Dauber said. "But today, the voters of Santa Clara County have spoken loud and clear."
Santa Clara University law professor Margaret Russell spoke against the recall, saying there are women all over the political spectrum who are not misogynistic and respect sexual assault victims who are opposed to the recall.
"The effect of this kind of attack, not founded on facts, is to rack up sentences to encourage judges to look over their
shoulders," Russell said.
Former Palo Alto City Councilwoman LaDoris Cordell, a civil rights advocate and retired judge, spoke in favor of Persky. She said that judges want to do the right thing, and sometimes the right thing may be a more lenient option.
"If it's a sexual assault case, judges are now going to think twice about doing what they believe to be right in following the law because of fear that they're going to be targeted with misinformation, lies and distortion," Cordell said.
Cordell said that the six-month sentence recommendation that Persky received came from a female probation officer.
"The judge did not have to follow the recommendation, but he did what most county and state of California judges do and listened to it. This was within the law," Cordell said.
She said that Persky has not spoken out himself because by law he is not allowed to discuss active cases, and the Turner case is still in an appeals process right now.
Los Gatos resident Leslie Logan discussed the image she felt was being painted of those who volunteered with the recall campaign, describing it as the "dismissive and often misogynistic representation of an uninformed, misguided, angry mob who couldn't possibly understand the intricacies of the criminal justice system."
Logan, a survivor of sexual assault, said that she stands with the recall because she understands the complexity of rape culture "all too well."
Dauber spoke against the criticism that the recall campaign was becoming more about emotions and less about the facts.
"We were extremely detail-oriented and this campaign has been extensively reported by independent journalists," Dauber said.
Outside the supervisors' chambers, retired Santa Clara County prosecutor
scrutinized Dauber's background while speaking outside of the meeting room. Voyles said that she had never handled a criminal case or been a part of a single bar organization.
"She's a bright lady, but unless you know how things operate in criminal courts, you really can't make an opinion about this stuff," Voyles said.
Voyles said the recall campaign comparing Turner's case and another case Persky handled, in which 32-year-old Raul Ramirez was given a three-year sentence, does not add up because they were convicted of different charges.
He said that Ramirez got the minimum mandatory sentence he could have received for his crime.
The recall campaign's official website mentions Ramirez's case in arguing that "Persky has a longstanding pattern of bias in favor of privileged defendants. Less privileged defendants evidently do not receive the same level of solicitude from him."
Voyles said his overall mission was "stopping the falsehoods that the recall campaign spread."
"Either they have no clue as to what is going on, or they are liars, or both," Voyles said.
Voyles did not speak during the public comment portion of the meeting.
The recall campaign volunteers collected more than 94,000 signatures from county voters to put the question on the ballot. Those signatures were turned into the county Registrar of Voters for verification on Jan. 11 and passed the testing of a random sample of signatures by Jan. 23. Today, the supervisors put the recall question on the June 5 ballot, a move that was expected.
Both campaigns plan on sending volunteers out to talk to voters about the recall placed on the ballot in the next few months.
— Bay City News Service