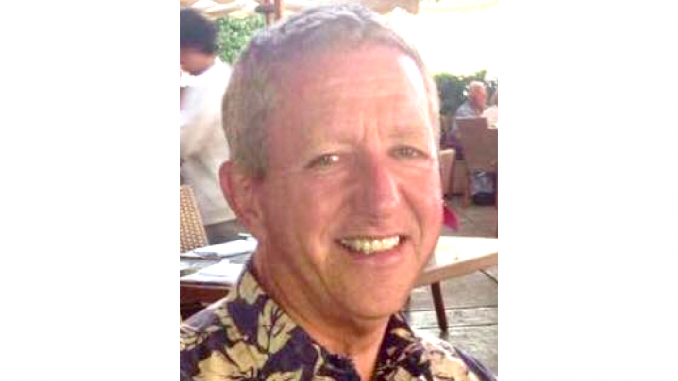 By the Daily Post staff
Longtime Hobee's co-owner Peter Taber has died at his Los Altos Hills home following a yearlong battle with melanoma. He was 63.
His husband and fellow co-owner, Edward Gerard Fike, was by his side when he died Tuesday, Hobee's reported on its Facebook page.
Last June, Taber, Fike and Connie Taber Durant sold the local chain of restaurants to longtime employees Camille and Daniel Chijate. Taber and Taber Durant were the children of Hobee's founder Paul Taber.
"Soon after his father, Paul, opened the first Hobee's in Mountain View in 1974, Peter decided to join the family business," said the family's statement on the Hobee's Facebook page.
"His contributions are hard to overstate. Peter thrived in his various roles at the company. He served as president for nearly 20 years, overseeing Hobee's during its peak growth phase which saw the chain expand at one point to 13 family-owned and franchised units."
Peter Taber was a talented chef who formulated some of Hobee's most iconic recipes, including their world-famous blueberry coffeecake, the statement said.
The family statement continued, "Peter loved the people part of the business. He got to know his legion of regular customers by name and took an active interest in nurturing employees at every level. His kindness, compassion and encouragement resulted in staff loyalty quite rare in the industry."
There was no information last night about services.