Musician Seal, who had blasted Oprah Winfrey for being friendly with alleged rapist Harvey Weinstein, now faces sexual misconduct allegations of his own, TMZ reported yesterday (Jan. 16).
Actress Tracey Birdsall, 54, was a friend and neighbor of Seal's in 2016, when she alleges the 54-year-old crooner sexually assaulted her. She filed a report with Los Angeles police on Saturday. Birdsall said she went to Seal's home to get a salad spinner he borrowed. She claims he then tried to kiss her against her will and fondled her breasts twice before she left.
Birdsall said she pulled away from him and he insulted her attire, suggesting she was wearing shorts and a tank top because she wanted sex.
"Seal vehemently denies the recent accusations made against him," a rep for the singer told Rolling Stone.
Fonda takes shot at Megyn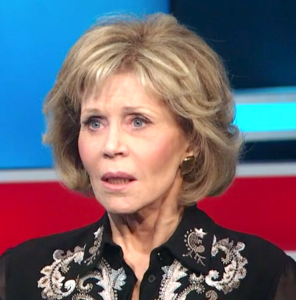 Jane Fonda took a jab at "Today" co-host Megyn Kelly yesterday while the actress was being interviewed by Kelly's colleagues, according to the New York Post.
In September, Fonda, 80, went on Kelly's show to promote her movie, "Our Souls at Night." But Kelly repeatedly asked Fonda about the plastic surgeries she has had and Fonda became visibly upset, trying to steer the interview back to the movie.
Then Fonda was on "Today" yesterday with her "Grace and Frankie" co-star Lily Tomlin and Hoda Kotb and Savannah Guthrie asked them how long they've been friends.
"Fifty years, a long time," Fonda said.
Tomlin then quipped, "I think before your first face-lift!"
"Who are you, Megyn Kelly?" Fonda playfully snapped back, sparking laughter from the interviewers.
Gomez urged to avoid Woody Allen
Selena Gomez's mom said she advised her daughter not to work with director Woody Allen, who was accused of molesting his child, on his upcoming film, "A Rainy Day in New York."
Mandy Teefey made the comment Monday on Instagram in response to a fan's criticism. "Sorry, No one can make Selena do anything she do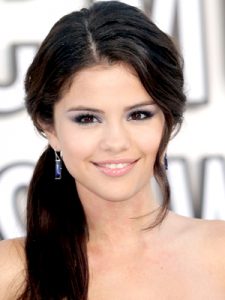 esn't want to. I had a long talk with her about not working with him and it didn't click," Teefey wrote.
Dylan Farrow, Allen's adopted daughter, accused him of molesting her in 1992 at age 7 in Connecticut. The allegations got more attention after the Harvey Weinstein scandal.
"(The Harvey Weinstein scandal) actually happened right after I had started (the Allen film). … And that's something … I had to face and discuss," Gomez, 25, previously said.
Actor
defended Allen yesterday amid intensifying criticism. "Woody Allen was investigated forensically … and no charges were filed," he wrote. "The renunciation of him and his work … has some purpose. But it's unfair and sad to me. I worked (with Allen) 3 times and it was one of the privileges of my career."