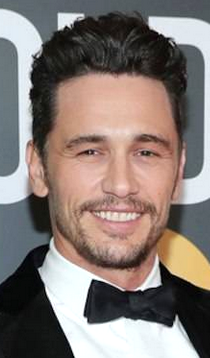 By the Associated Press
The New York Times has canceled a public event with Palo Alto native James Franco days after the Golden Globe winner was accused of sexual misconduct.
The TimesTalk event scheduled for Wednesday (Jan. 10) was intended to feature "The Disaster Artist" director and star and his brother and co-star, Dave Franco, discussing the film with a Times reporter.
The Times said in a statement that "given the controversy surrounding recent allegations" it was canceling the event.
Actress Violet Paley and filmmaker Sarah Tither-Kaplan have recently accused Franco on Twitter of earlier instances of sexual misconduct.
Franco was in attendance at Tuesday's National Board of Review Awards gala in New York City to present his film's adapted screenplay award. He did not comment on the allegations. An email seeking comment from his publicist was not immediately returned.
Franco, who was born and raised in Palo Alto, has returned here often and taught a class at his alma mater, Palo Alto High School.
On Sunday, Franco won the Golden Globe for best actor in a comedy or musical for his performance as the infamous "The Room" filmmaker Tommy Wiseau.