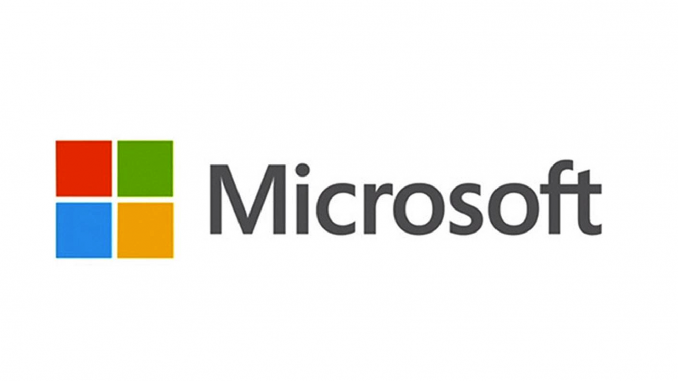 BY ALLISON LEVITSKY
Daily Post Staff Writer
Microsoft's plans to expand its Mountain View outpost by 128,000 square feet over the next year will not be accompanied by any employee housing or traffic mitigation measures in the already-squeezed North Bayshore area, city leaders told the Post.
"The project is zoning-compliant, so we didn't impose conditions. However, we are planning housing and transportation improvements nearby," Vice Mayor Lenny Siegel said in an email.
Google, which is building a much larger North Bayshore development — 3.6 million square feet of office space — has promised to provide 9,850 apartments to combat the city's housing shortage. However, Google's development wasn't compliant with existing zoning, and the approval was a result of negotiations between the city and the company.
The Redmond, Wash.-based computing giant has maintained a presence in Mountain View since 1981. Today, there are about 2,000 Microsoft employees in the Bay Area working on the company's Xbox, PowerPoint and Outlook.com teams.
The new space at the 643,000-square-foot office could bring in hundreds, if not more than 1,000 new employees to the area.
Microsoft's project application was approved by the city zoning administrator on Feb. 8. Microsoft plans to tear down building Nos. 1, 3 and 4, renovate building Nos. 2 and 5 and construct a new, two-story main office building and a new four-level parking garage.
Drought friendly
In a blog post yesterday (Dec. 5), Chief Technology Officer Kevin Scott touted the ecological virtues of the 643,000-square-foot office at 1045-1085 La Avenida St., which the company says will be the first tech campus that uses rainfall or on-site recycled water for all of its non-drinking water.
The only municipal water that Microsoft will use will flow to drinking fountains and sinks. For everything else, rainwater, storm water and wastewater will be collected, treated and stored using the buildings' living green roofs and rain gardens.
Storm water will be retained on the office's living roofs and collected from paved areas. The water will be treated by rain gardens and run to Stevens Creek, according to Microsoft.
Wastewater from kitchens and bathrooms on campus will be treated and reused for irrigation and toilets.
"This will be a first in Silicon Valley, and it shows a commitment to innovation and sustainability," Pauline Souza, a partner at San Francisco-based WRNS Studio Architecture and Planning, said in a statement.
Heritage trees to be removed
But the company will also cut down 85 protected trees designated as "heritage trees," which the city defines as any tree with a trunk of 4 feet in circumference measured at 54 inches above ground. Oaks, redwoods and cedars with a trunk measuring 1 foot around are also protected.
"Microsoft's environmental promises are mostly voluntary," Siegel said.
The 32-acre site will include 15 acres of landscape and the company says it will restore the habitat to support at least 30 native species.
"Many buildings start with a design concept and work backwards to mitigate harm to the local ecosystem and natural resources," Microsoft Silicon Valley design and construction manager Darren Lombardi said in a statement.
"Our design started with a different goal in mind: could we design a building that was actually beneficial and restorative to the local ecosystem? We think we've achieved just that," Lombardi said.
Nearby development activity
The Microsoft project is one of several massive office projects in the North Bayshore area.
Google's application to build a 595,000-square-foot office building at 2000 N. Shoreline Blvd. was approved by council in March on the condition that the search giant build 9,850 apartments to help combat the city's housing shortage.
A Google executive threatened to pull the housing at a tense council meeting in September, but later sent a letter of apology to the city.
Broadreach Capital Partners are building a 224,505-square-foot office building at 1625 Plymouth St.
Shashi Hotel is tearing down a 12,100-square-foot commercial building to erect a five-story, 104,750-square-foot hotel with 200 rooms at 1625 N. Shoreline Blvd.
The Sobrato Organization is tearing down 103,513 square feet in industrial-office buildings to build up to 635 market-rate homes and 234,247 square feet of office space at 1255 Pear Ave.
In October, NASA put out a request for proposals for a developer to build 1,930 homes at Moffett Field.