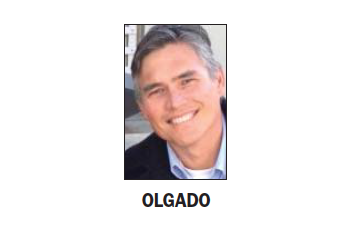 BY ALLISON LEVITSKY
Daily Post Staff Writer
A Palo Alto man is one of four Silicon Valley executives charged with conspiring to steal trade secrets from their former employer and use them in a competing company to be based in the U.S. and China, according to a federal grand jury indictment.
Donald Olgado, 54, along with Liang Chen, 52, of Saratoga, Wei-Yung Hsu, 57, of San Jose and Robert Ewald, 60, of Aptos were accused of scheming to use trade secrets obtained from Santa Clara-based semiconductor equipment company Applied Materials Inc. for a competing company called Envision.
According to the Nov. 30 indictment, the four men planned to register Envision on Nov. 1, 2012.
Olgado, then Managing Director of Engineering in the Product Business Group, was fired in 2013 after 20 years with Applied, after the other three men had resigned between October and December 2012.
The four men allegedly planned to steal Applied Materials' metal organic chemical vapor deposition technology, or MOCVD, a process for growing crystalline layers by spraying different chemicals on wafers.
They are said to have used their personal emails to communicate about their plans and had lower-level employees help them to download confidential materials, including more than 16,000 drawings, and upload them to a Google Drive account.
The men allegedly also removed hardware related to the MOCVD technology.
On Sept. 20, 2012, Chen allegedly emailed Olgado saying: "I have confirmed my trip to Shanghai next week. Most likely departing on Monday morning, just waiting for four more investors' confirmation, already confirmed two investors."
Two days later, Olgado is said to have emailed Hsu, Chen and Ewald about Envision-related expenses and tax issues, stating that he needed to "step up efforts to get this work done off the office system."
Olgado currently works as a mechanical engineering and product design consultant at The Design Farm, which he co-founded in 2015. He holds a master's degree in mechanical engineering from Stanford and presented a talk at the TEDxGunnHighSchool speaker event last year.
Each man was charged with one count of conspiracy to commit theft of trade secrets and 11 counts of possessing stolen trade secrets.
The maximum sentence for each violation is 10 years in prison and a $250,000 fine. The men are scheduled to be arraigned on Dec. 16 before U.S. Magistrate Judge Susan van Keulen.