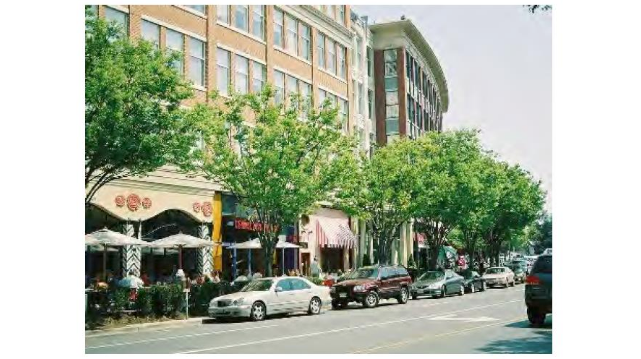 BY EMILY MIBACH
Daily Post Staff Writer
The East Palo Alto City Council on Tuesday (June 30) will take its first look at plans for a massive mixed-use plan for the Four Corners area, a the vacant lot at Bay Road and University Avenue, proposed by Peter Pau's Sand Hill Property Co.
The council will review the proposal to build 180 apartments, 500,000-square-feet of the lab and life science offices, a new city library and 20,000-square-feet of retail and restaurant space. No formal decisions will be made, but the council members will be able to tell Sand Hill's representatives what they think of the project.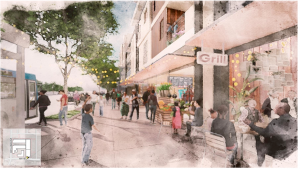 Earlier this month, the city's planning commission also took its first crack at the project, with some commissioners questioning why Sand Hill decided to include life sciences space in the project.
Sand Hill Managing Director Mike Kramer told the planning commission on June 8 that he and others on the development team have heard a lot of anecdotal evidence that a number of East Palo Alto residents have experience in the life sciences and medical lab fields.
Kramer said that after hearing a March presentation to the city council by the county's library system, which operates the branch in city hall across the street at 2415 University, they got the idea to build a new library at their site.
However, how that would happen still is to be determined.
The Bay and University site was once home to the University Village Shopping Center, built in 1957.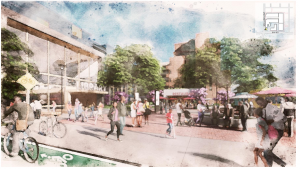 In the early 70s, the shopping center's name was changed to Nairobi Shopping Center. Most of the shopping center burned down in the late 80s and was condemned by the county in 1989.
The property has sat vacant since.
In May 2006, developer Barry Swenson bought the property for $6.5 million, and discussed building high-density housing on the site, but nothing ever materialized.
In a letter to the city's Planning Department outlining its preliminary plans for the site, Sand Hill managers say they decided to buy it after hearing many residents complain about the empty property. Sand Hill bought the property in November for $42 million.
ᐧ