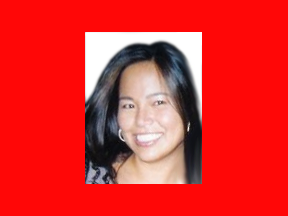 BY ALLISON LEVITSKY
Daily Post Staff Writer
Palo Alto Housing Corp. President and CEO Candice Gonzalez will leave the nonprofit after more than 10 years next month for a new role with Palo Alto-based Sand Hill Property Co., the two developers announced yesterday (July 16).
Gonzalez will be a managing director and Sand Hill's first chief housing officer, according to Sand Hill spokesman Matt Larson.
The Housing Corp. was engulfed in controversy in 2015 when the nonprofit's tax form stated that Gonzalez and her husband, Ted O'Hanlon, lived in a 1,100-square-foot house on land that the city of Palo Alto helped the Housing Corp. buy from Golden Gate Properties, which O'Hanlon represented.
In 2013, voters had rejected the nonprofit's plan to build 60 senior apartments and 12 single-family homes on the 2.4-acre lot.
The nonprofit had bought the property from Golden Gate Properties for $15.6 million in 2012. In April 2015, the nonprofit sold the property for $22 million. The nonprofit said in the tax form that it didn't pay O'Hanlon for help finding a buyer.
Sand Hill's projects include several office buildings in and around Stanford Research Park and the redeveloped Edgewood Plaza.
Peter Pau, founder and principal of Sand Hill, said the hire was part of his company's "pivot" to focus on building housing in the Bay Area.
Sand Hill is affiliated with Woodland Park Communities, the largest provider of rent-controlled housing in San Mateo County with more than 1,800 apartments, duplexes and houses in East Palo Alto.
"The Bay Area's housing crisis has been caused by the decades-long failure to build an adequate housing supply," Pau said in a statement. "We know Candice will support and lead Sand Hill's effort to develop more mixed-use, standalone housing, and even some 100% affordable housing developments."
Gonzalez said in a statement that she is "passionate about housing for all income levels."
"My new position … will allow me to continue to make a positive impact in the housing world," she said.