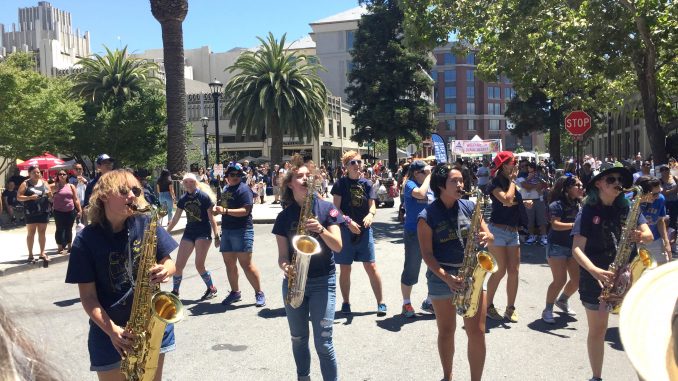 BY EMILY MIBACH
Daily Post Staff Writer
Mid-Peninsula residents watched a parade march through downtown Redwood City, two college marching bands duke it out and chalk artists add color to Courthouse Square as they all celebrated Independence Day in downtown Redwood City yesterday (July 4).
San Mateo resident Geri Bonilla said she opted to attend Redwood City's festivities because "they're always better."
Bonilla was watching the UC-Davis and Stanford marching bands compete in a two-hour battle of the bands, a tradition at Redwood City's Independence Day celebration since 2000.
The highlights of the battle of the bands included Stanford's saxophonists playing their instruments upside down and the Stanford Tree mascot's jubilant dancing.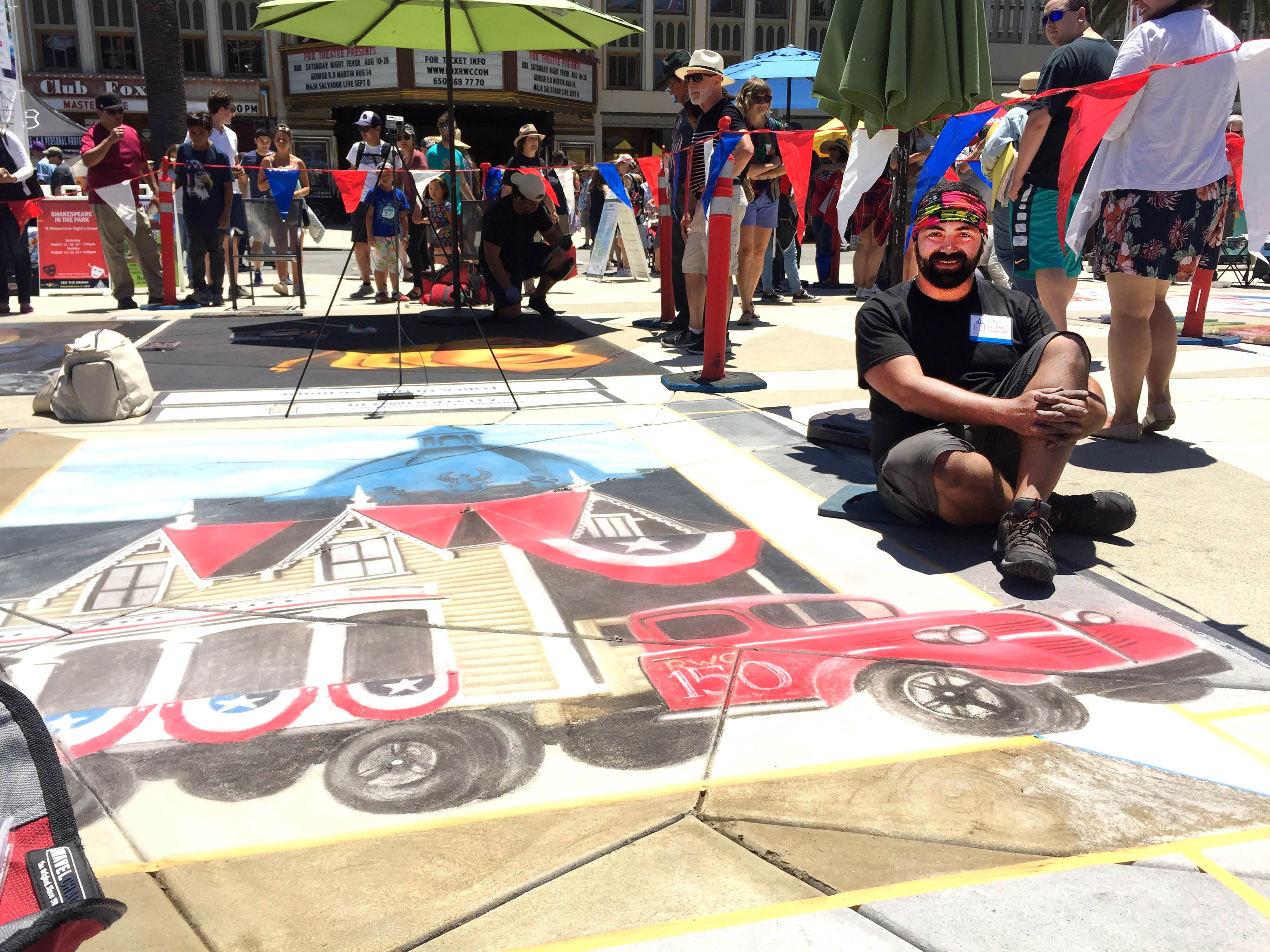 Clifton Gold celebrated Independence Day by taking part in Chalk Full of Fun on the Square. Gold chalked up an image on the sidewalk at Courthouse Square of the historic Lathrop House getting hauled away from its current location at 627 Hamilton St. to Marshall Street by the San Mateo County History Museum.
Gold opted to make part of the historic building's roof red instead of the current gray because that is how it was historically painted, according to Gold's research.
The building is supposed to be moved later this year in order to make space for a new county building at the corner of Hamilton and Marshall streets.
The Lathrop House was built in 1863 by Benjamin Lathrop, San Mateo County's first chairman of the Board of Supervisors.
The house is architecturally important because it is a prime example of the Gothic style, which originated in the 12th century, according to the National Register of Historic Places in San Mateo County.
In 1905, the house was moved from its original Broadway location to its present spot on Hamilton Street.