BY EMILY MIBACH
Daily Post Staff Writer
Palo Alto resident Geraldine Kinyon and her son Jon were hunting for one particular cup of chili yesterday at Palo Alto's Independence Day Chili Cook-Off at Mitchell Park.
The Kinyons were looking for the firefighters' booth.
Geraldine Kinyon's father was a Palo Alto firefighter at the Rinconada station, Jon said as the two grabbed their first cup of chili from California Red — the team that took home first place overall yesterday (July 4). Aside from her fondness for Palo Alto firefighters, Kinyon said she usually likes the firefighters' chili the most anyway, saying that firefighters know "fire" the best.
Robert McDonald, who makes up half of the California Red team, along with David Chase, said their chili recipe is based on having the right amount of salt, using sirloin and ground beef so there are two textures of meat in the chili and to not make the chili too spicy, McDonald said.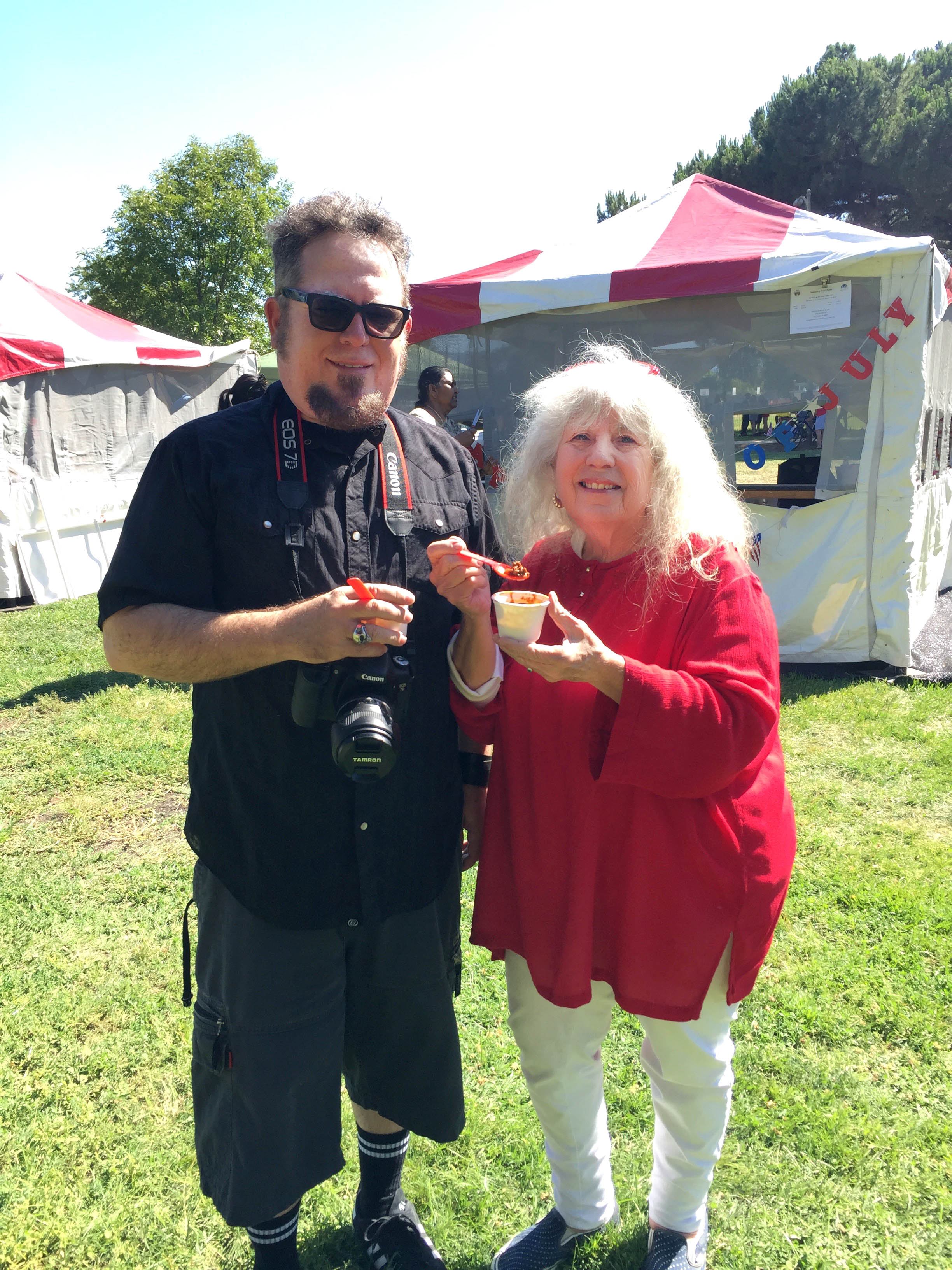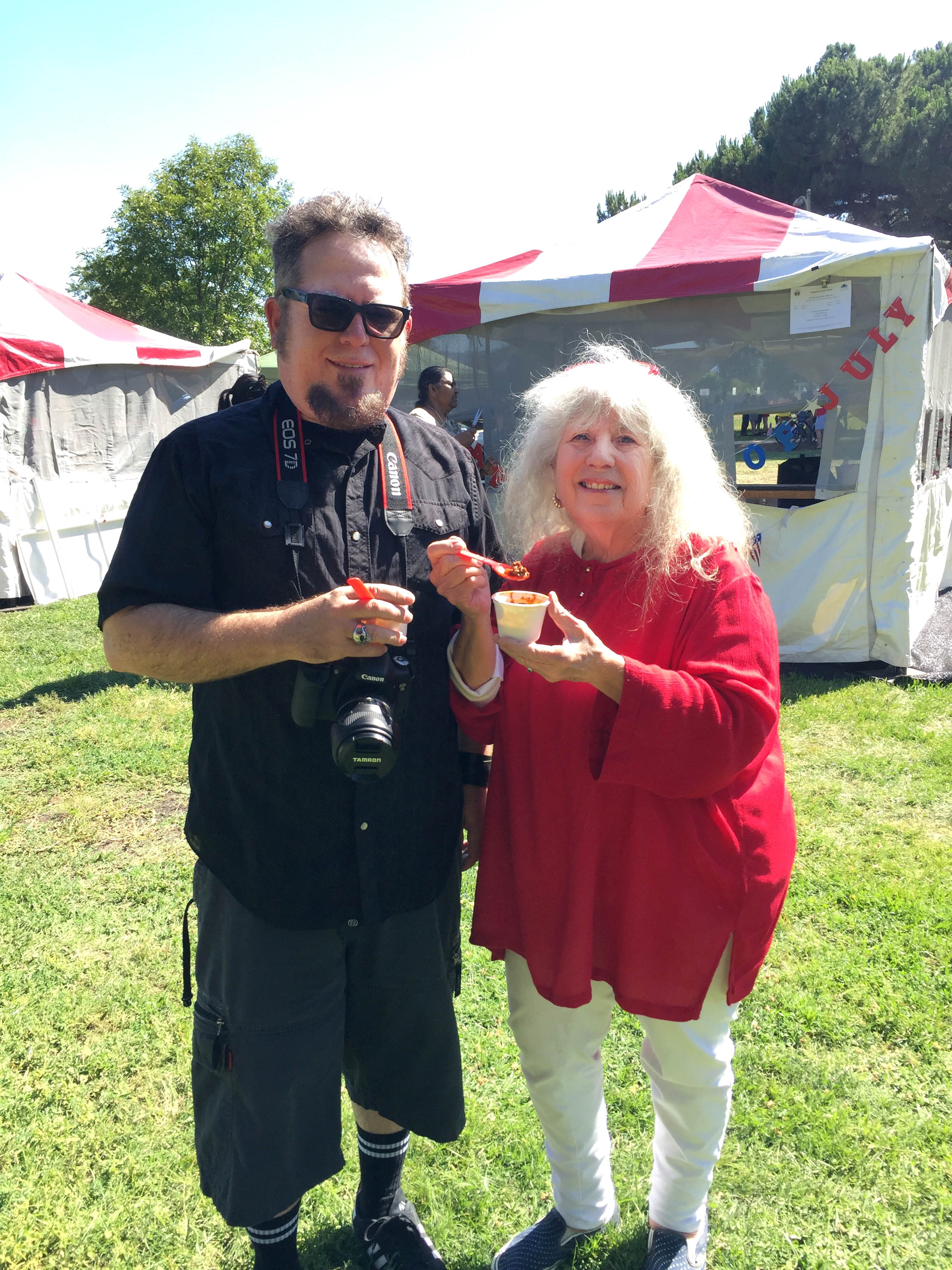 Chili ought to be spicy — but not so much that it keeps people from trying their recipe, McDonald said.
California Red made over 30 gallons of chili for yesterday's event, which seemed to pay off, McDonald said, so everyone who wanted some chili was able to get it.
"Seeing hundreds of people line up for chili warms my heart," McDonald said.
Along with bragging rights, California Red got $500 for coming in first place.
Hung Over Chili won both second place overall and the people's choice award, meaning that team was able to bring home $800 from the two awards.
In third place overall was Morr, which got a $200 award.
Keller Williams won "Best Spirit," getting $200.
The best decorated booth award went to Solar Chili.
There were 15 competitors in this years cook-off, said Stephanie Douglas, superintendent of recreation for Palo Alto, up from 12 last year. Douglas also said that the city sold out of tasting tickets and had a higher turn out than last year.