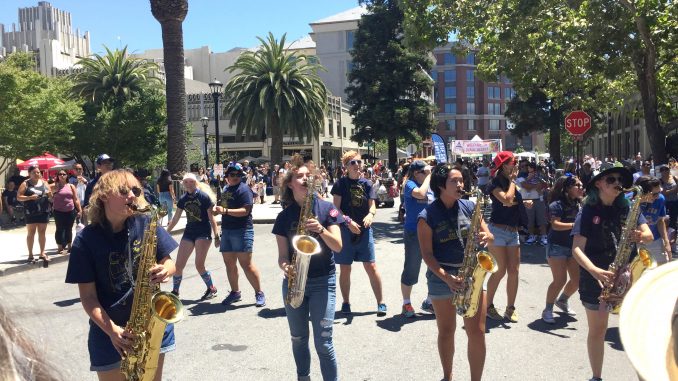 BY EMILY MIBACH
Daily Post Staff Writer
The coronavirus has caused the cancellation of two Independence Day celebrations on the Peninsula, the cities of Redwood City and Mountain View announced.
Redwood City's yearly parade and festival downtown and the fireworks show at the port have been canceled in order to "help slow the spread of COVID-19" according to a statement from the city.
Although San Mateo County aligns with the state's Phase 3 of reopening, large gatherings such as Redwood City's typical Independence Day revelries are not allowed.
"Due to the ongoing COVID-19 pandemic, and the need to continue to socially distance and shelter-in-place to keep each other safe, we must cancel this year's long-standing tradition of celebrating Independence Day with a parade, festival and fireworks show," Mayor Diane Howard said in a statement. "By remaining vigilant against this virus now, we can look forward to hopefully hosting our beloved community celebrations next year."
Mountain View officials also announced that the fireworks show at Shoreline Amphitheater will be canceled.