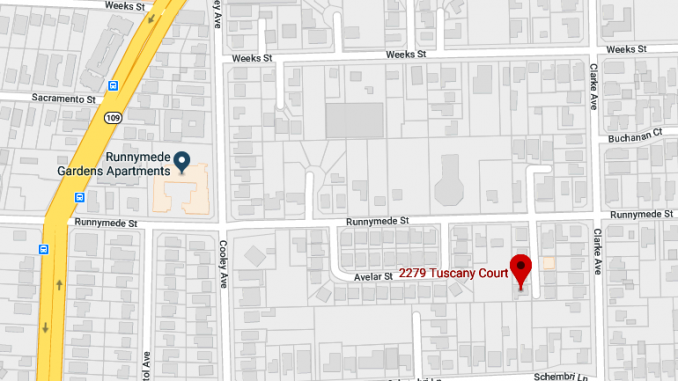 The two women who were found dead of shotgun wounds in an apparent murder suicide in East Palo Alto were identified today (Dec. 14) by the coroner's office as Heather Lauren Downs, 50, and Selene Kalista Makarios, 57.
It's not known which woman was the suicide victim and which one was murdered.
Officers responded at 9:26 a.m. Wednesday to a call of a shooting inside a home at 2279 Tuscany Court, off of Runnymede Street.
San Mateo County District Attorney Steve Wagstaffe said some of his investigators were on the scene yesterday and searched the home. Based on the layout of the house, his investigators believe the two women were domestic
partners, Wagstaffe said.
This is the first murder of the year in East Palo Alto, which had the highest murder rate in the country due to rampant gang violence 25 years ago. The last murder in East Palo Alto was on Nov. 27, 2016.