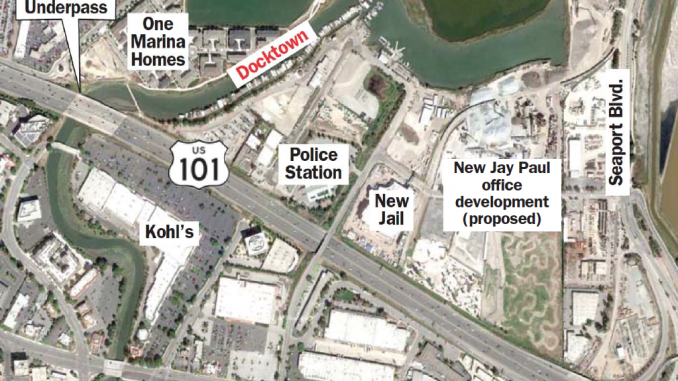 BY EMILY MIBACH
Daily Post Staff Writer
Redwood City Council tonight (Oct. 9) unanimously agreed to pay a couple $190,000 to move out of Docktown.
Docktown was a community of boats in a channel off the Bay and east of Highway 101. Docktown's population grew to 100. Then council voted in 2016 to evict the boats and their residents, but a few refused to move.
The payment council approved last night was for $190,000 to Dawn and Dan Slanker and $8,000 to cover their attorney's fees.
Council last week approved a payment to Emilio Diaz for the same amount.
The Slankers and Diaz sued the city, faulting its decision-making and eviction proceedings regarding Docktown.
The city has operated the Docktown marina since 2013.
In 2015, attorney Ted Hannig and a group called Citizens for the Public Trust sued the city for allowing houseboats to remain in the marina, which is state property. The parties settled the lawsuit in January 2016, with the city agreeing to develop a plan for remove the boats, called live-aboards.
The city also paid Hannig and Citizens for the Public Trust $1.5 million as part of the settlement.
The lawsuits brought by the Slankers and Diaz went to mediation.
The city has spent over $20.8 million on removing the Docktown residents, according to a January 2018 report to council.
Still, the city has continued to battle multiple lawsuits from Docktown residents who claim the city didn't follow the law when evicting them.
The settlements with the Slankers and Diaz requires them to leave in two weeks after they sign the court papers. Attorney Timothy O'Hara will get $8,000 from the city to cover his fees in each case.
Both settlements and a series of other items were approved in one vote as part of the council's "consent calendar." As a result, there were no comments from residents or council members about the matter.
ᐧ