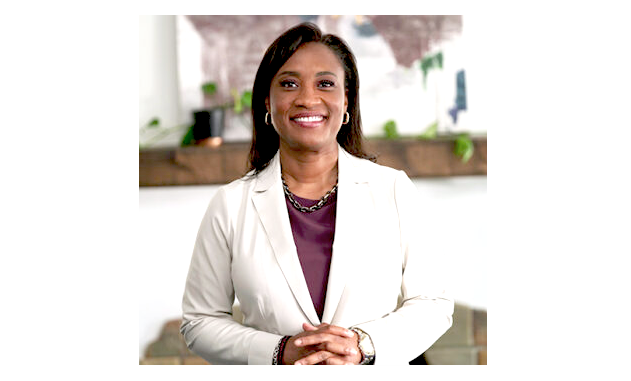 Gov. Gavin Newsom has picked Laphonza Butler, president of Emily's List and a strategist to Kamala Harris's 2016 presidential campaign, to fill the vacant Senate seat held by the late Dianne Feinstein.
In choosing Butler, Newsom fulfilled his pledge to appoint a black woman if Feinstein's seat should become open. However, he had been facing pressure by some black politicians and advocacy groups to select Oakland's Rep. Barbara Lee, a prominent black congresswoman who is already running for the seat.
Butler will be the only black woman serving in the U.S. Senate, and the first lesbian to represent California in the chamber.
Butler lives in Maryland, but Newsom spokesman Izzy Gardon said that Butler is "a longtime California resident and homeowner." He said she moved to the D.C. suburbs when she became president of Emily's List in 2021, but she owns a house in California and will re-register as a California voter before being sworn in, according to Newsom's office.
The fact that Butler lives in Maryland drew immediate fire from Republicans.
State Assembly Republican Leader James Gallagher issued a statement last night that mockingly praised Newsom for appointing Butler to serve as Maryland's third U.S. Senator.
"Out of 40 million California residents, Gavin Newsom seriously couldn't find one to serve in the Senate? Gallagher asked. "Californians deserve real representation, not a political favor for a well-connected campaign operative who doesn't even live here."
Butler leads Emily's List, a political organization that supports Democratic women candidates who favor abortion rights. She also is a former labor leader with SEIU 2015, a powerful force in California politics. And she previously worked for political consultant Ace Smith, who is an adviser to Newsom and Vice President Harris.
Butler did not immediately respond to an email seeking comment.
Democrats control the Senate 51-49, though Feinstein's seat is vacant. A quick appointment by Newsom will give the Democratic caucus more wiggle room on close votes, including nominations that Republicans uniformly oppose. She could be sworn in as early as tomorrow evening when the Senate returns to session.
Newsom spokesman Anthony York said the governor did not ask Butler to commit to staying out of next year's senate race. Dec. 8 is the deadline for candidates to file for the office.
Butler has never held elected office but has a long track record in California politics. She served as a senior adviser to Harris's 2020 presidential campaign while working at a political firm filled with strategists who have worked for Newsom and many other prominent state Democrats. She also briefly worked in the private sector for Airbnb.
She called Feinstein "a legendary figure for women in politics and around the country," in a statement posted after Feinstein's death.
Emily's List, the group Butler leads, focuses on electing Democratic women who support abortion rights. With the U.S. Supreme Court's 2022 decision to overturn women's constitutional right to abortion, the issue has become a galvanizing one for many Democrats. — Staff and wire reports