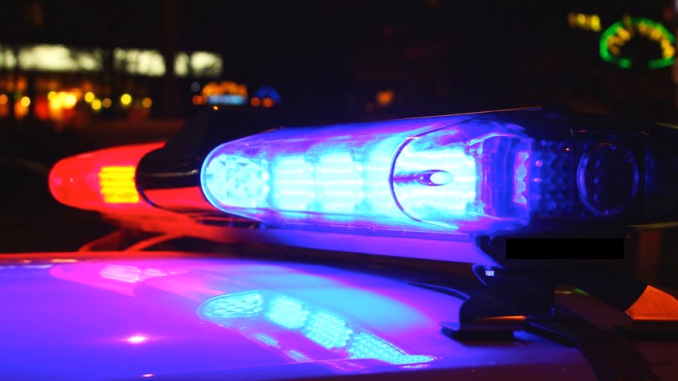 Seven police officers were injured while struggling with a man described as a "body builder," first in Belmont and then in Menlo Park, authorities said.
An initial call came to Belmont police about 3:13 a.m. Saturday, when officers were called to a domestic disturbance in the 2100 block of Ralston Avenue.
Johnathan Koehl, 45, of Belmont, fled in a car at high speed and was pursued by police for about a 1/2 mile to the 600 block of Alameda de las Pulgas, police said. The car stopped and the suspect ignored command to stay inside, according to police.
A struggle with officers ensued and Koehl allegedly resisted arrest. He was eventually put into restraints, but the scuffle injured both the suspect and two officers, police said.
Koehl was taken to a hospital with a head injury and the two officers were treated for minor injuries.
Koehl's injuries were significant enough to leave him in the care of hospital staff, police said. The suspect, however, left the hospital on his own at some point and turned up in Menlo Park on Saturday afternoon.
Police there responded about 2:24 p.m. Saturday to a report of a shirtless man described as a "body builder" acting erratically in the area of Hobart Street at Santa Cruz Avenue.
The man, later identified as Koehl, was reportedly running in and out of traffic and bleeding from the head, according to police.
When officers arrived, they found the man agitated, "in an altered mental state" and suffering from a significant head wound.
They called for medical personnel and talked with suspect to de-escalate the situation. Nevertheless, the subject ran away, through busy afternoon traffic to the 800 block of Cotton Street, where he allegedly tried to break into a home.
Officers tried again to talk to him without success. They then used less than lethal devices, including a Taser and a projectile, to subdue him, police said.
The man allegedly continued to resist arrest leading to a physical struggle that lasted over three minutes before placed him in handcuffs.
Menlo Park fire and ambulance personnel provided medical aid and he was taken to the hospital with non-life threatening injuries sustained before and during the struggle with police.
Five Menlo Park officers were also injured and treated at the hospital. The officers were later released from the hospital with varying degrees of injuries, police said. Some had significant injuries but none were life-threatening.
The suspect was taken from the hospital to San Mateo County jail, where he was booked on suspicion of crimes that include attempted burglary, resisting arrest, battery on a police officer, and obstructing a police officer. — Bay City News