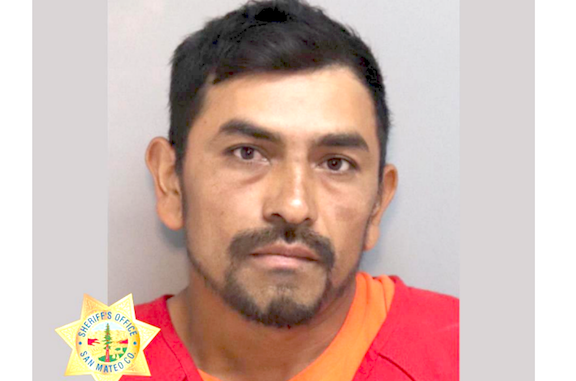 Sheriff's deputies arrested a man for allegedly stabbing another man in North Fair Oaks, then leading officers on a foot pursuit after being pulled over.
San Mateo County Sheriff's Office deputies responded at 9:44 p.m. Saturday to a call from the 400 block of 4th Avenue in unincorporated Redwood City, about an alleged assault involving a knife, according to the sheriff's office.
Deputies say 35-year-old Catalino Ortiz-Perez tried stabbing another man multiple times.
Deputies say the victim sustained only minor injuries during the attack.
Ortiz-Perez then fled the scene in a vehicle, deputies say.
Before receiving the call, deputies stopped Ortiz-Perez's vehicle for an alleged traffic violation. Ortiz-Perez fled on foot, but was "was quickly apprehended," the sheriff's office said.
Deputies also found Ortiz-Perez allegedly violated a restraining order unrelated to Saturday night's incident. And they claim he was in driving under the influence of alcohol and was in possession of illegal drugs.
Ortiz-Perez was taken into custody and booked on suspicion of attempted murder, violating a restraining order, resisting arrest, drug possession, and driving while intoxicated. He was being held today at the Maguire Correctional Facility without bail.