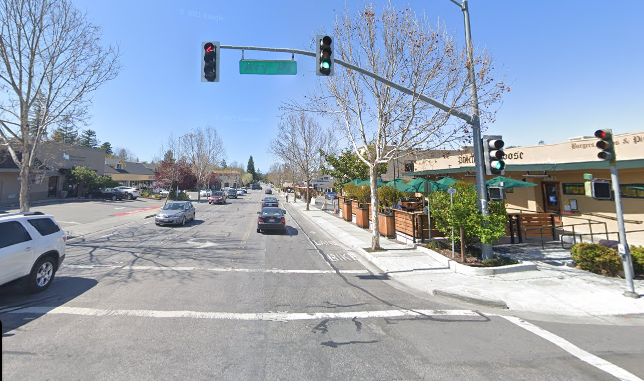 This was first published in Friday's Daily Post. If you don't want to miss important local news, pick up the Post in the mornings at 1,000 Mid-Peninsula locations. Don't miss out.
BY EMILY MIBACH
Daily Post Staff Writer
San Mateo County officials are going to look at areas in West Menlo Park where low-income housing could possibly go.
The county government is on the hook for finding locations for 2,833 new homes to be built over the next eight years, so it's now scrambling to find housing locations.
County Planner Will Gibson gave a rundown of the county's new plan to the Board of Supervisors on Tuesday, saying his team may look at potential sites in West Menlo Park, along the coast, and will increase the allowable density in unincorporated Colma.
Supervisor Ray Mueller, who represents West Menlo Park, and lives nearby, said he is fine with looking at the idea of rezoning parcels in West Menlo Park but wanted to clarify that the county is talking about vacant sites, such as parking lots, in the area.
Mueller said that the occupied buildings in the area along Alameda de las Pulgas are small businesses that struggled to get through the pandemic.
The other county supervisors agreed that Gibson's team should look for housing locations in West Menlo Park.
Low-income housing in affluent areas
Some attendees at Tuesday's meeting pushed to increase zoning in more affluent areas such as West Menlo Park, noting that the working-class neighborhood of North Fair Oaks has received the brunt of zoning for subsidized housing at greater densities.
"All areas of the county should be up for rezoning," said Kathleen Daly, who owns Cafe Zoe in Menlo Park and serves on the North Fair Oaks Community Council. "That should include areas where people have tried to block (housing), and West Menlo Park is one of them," she said.
Jordan Grimes noted that West Menlo Park is a "high resource area with access to numerous services and good schools."
He also pointed out that it is near thousands of jobs.
He suggested that if the county fails to rezone part of West Menlo Park while making changes in North Fair Oaks and Colma, it could cause the state to question whether the county is zoning fairly.
The state is requiring all counties and cities to have housing plans, called a Housing Element, to meet quotas established for each community.
Although some cities such as Redwood City and Mountain View have state-approved Housing Elements, both San Mateo and Santa Clara counties are rather early in the process.
Initial plan falls through
The county had been banking largely on the Harbor Industrial Area, a small patch between Belmont and San Carlos along Harbor Boulevard that is not incorporated into either town. However, Belmont is working on plans to incorporate that area into their town, knocking out the county's housing plans, said Gibson.