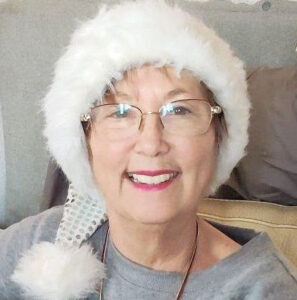 July 27, 1948 – February 6, 2023
Conzuela Maritha Antionette Villa was born to Marie Ridgley on July 27, 1948, in Seattle Washington. Toni left this earth on February 6, 2023, in Mt. View, California, she was seventy-four.
Toni was raised by her beloved grandmother, Mattie Beliew who was her "Mom." She is survived by her son, Paul Crowl, sister Sandra French, brother-in-law Joe French, sister Threasa Fransham, brother John Ridgley and brother, Bob Odneal. Toni was preceded in death by Mother Marie, mom Mattie, sister Opal, sister Evelyn and brother Don. 
She lived most of her childhood in San Jose, graduating from Abraham Lincoln High School. She raised her son, Paul, in Palo Alto and continued to live in the Mt. View / Palo Alto area most of her adult life.
She fell in love with her high school sweetheart and married at age 18, and soon after birthed her only child, E. Paul Crowl II on Sept. 17, 1967, while her husband was serving in Vietnam.
Toni had great pride and immense love for her only child, Paul. She was also blessed with many siblings who she loved along with sizable number of nieces, nephews, and cousins. Toni also was mom to several furry cat and dog children over the years that enriched her life and brought her much comfort and happiness.
She had a successful business career and held many executive positions with major companies such as Xerox, ALZA and Watkins & Johnson in Palo Alto, CA. During this time, Toni made many friends and maintained a good number of those relationships throughout her life.
Toni will always be remembered for her loving friendship and amazing generosity. She honored people more than money and at times gave her last dollar to someone else in need.
In the early 1980's Toni decided to harness her passion and talent for cooking and started her own catering company, Picnics 'n the Park. It began modestly and small, but in no time, she was planning parties for the rich and famous.
Toni's happy place was in the kitchen. She was an amazing chef and baker and many of her days were spent preparing delicious food and treats for family, friends, and neighbors. 
Toni also had a gift for writing and was published several times in the local Daily Post newspaper.
She was small in stature but had a huge heart and a mighty personality and was not afraid to voice her opinion, always standing up for what was right and good. She was a no-nonsense kind of gal.
Toni's memory and spirit will forever be in the hearts of her friends and family. Her goodness, strength and generosity were a testament to her unwavering faith in God. May She rest in peace in heaven with her loved ones that have passed before. Her beautiful presence will truly be missed.
Toni's Celebration of Life will be held Sunday, April 30th @ 3:30pm at Mood's Wine Bar (320 California Ave. Palo Alto, Ca 94306)
Revelation 21:4
"He will wipe away every tear from their eyes. There will be no more death, or mourning or crying or pain, for the old order of things has passed away."